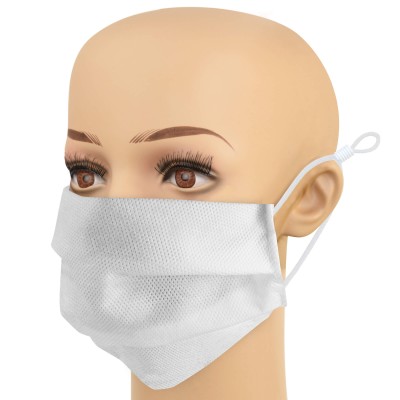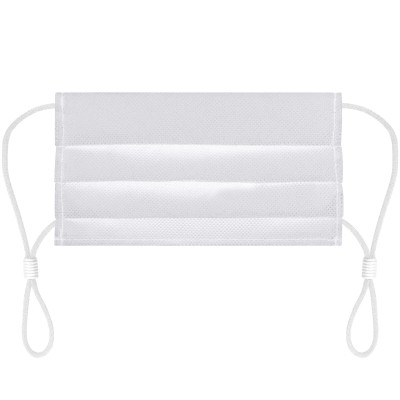 UK Made
Description
Face Covering in Pleated Fabric Style with layering options and made in the UK from Non-Woven Polypropylene and other fabrics as shown.
Face covering face mask.
Pleated style.
Fabric and colour options.
UK Made.
Reviews
FAQs
NOTE: June 2020
These masks sold as face coverings are luxury made face masks perfectly suited for personal use and for regular washing.
WHO (at the time of writing) recommend non-medical masks to be made of 3 layers of construction depending on the fabric used: an inner layer touching the mouth and an outer layer that is exposed to the environment.
Choose water-absorbing (hydrophilic) fabric for the internal layers (the one touching the face) to readily absorb droplets, combined with an external synthetic material that does not easily absorb liquid (hydrophobic).
Masks should be worn by 1 person. Masks should be changed if soiled or wet.
Non-medical masks should be washed frequently and handled carefully so as not to contaminate others.
Non-medical masks (referred to as "fabric") are made from a variety of woven (eg cotton) and non-woven fabrics (polypropylene) layered in sequences and in diverse shapes.
A non-medical mask is neither a medical device nor PPE.
The UK Government also give advice on how to wear a face mask, advice may change of course over time.
Delivery
The information below is for guidance. Actual delivery costs and dates depend on the delivery address, weight and time your order is placed. Cut-off time for Overnight Orders is 12 noon.
| Price | Method | Manufacture Time | Delivery Time | Est. Delivery Date |
| --- | --- | --- | --- | --- |
| £3.95 | Royal Mail 2nd Class (Tracked) | 1-1 Days | 2-3 Days | Mon 12 Dec - Tue 13 Dec |
| £4.99 | Royal Mail 1st Class (Tracked) | 1-1 Days | 1-2 Days | Fri 9 Dec - Mon 12 Dec |
| £11.97 | DHL Courier (Economy M-F Pre 6pm) | 1-1 Days | 2-3 Days | Mon 12 Dec - Tue 13 Dec |
| £14.98 | DHL Courier (Overnight M-F Pre 6pm) | 1-1 Days | 0-1 Days | Thu 8 Dec - Fri 9 Dec |
| £14.99 | Royal Mail (Special Delivery Overnight M-F Pre 1pm) | Today | Next Working Day | Thu 8 Dec |
| £17.99 | Royal Mail (Special Delivery on Saturday Pre 1pm) | Tomorrow | This Saturday | Sat 10 Dec |
| £34.99 | Royal Mail (Special Delivery Overnight M-F Pre 9am) | Today | Next Working Day | Thu 8 Dec |
| £39.99 | Royal Mail (Special Delivery on Saturday Pre 9am) | Tomorrow | This Saturday | Sat 10 Dec |
More Information
| | |
| --- | --- |
| Despatch | Today (Cut off time 3pm M-F) |
| Brand | BMPM® British Made Promotional Merchandise |
| Country of Origin | United Kingdom |
| SKU | BFGFAC053NON-WHI(2L) |
| Tariff Code | 6307909899 |
| Tariff Description | Other Made Up Articles (Polyester Fabric) |
| Product Weight | 7 g |
| Product Dimensions | 10 x 18cm |
Product Options
Size
19cm x 10cm
Fabric
Non Woven
Fabric Colour
White, Black
Other
2 Layers, 3 Layers
Product Offer
Storage Pouch +
Product Type
Face Mask
face mask
breathing mask
dust mask
face mask > disposable face mask

Face Mask Covering
(19cm x 10cm) - White Non Woven Fabric (Pleated 2 Layer Construction)
BFGFAC053NON-WHI(2L)
£3.99
7 g
10 x 18cm
Face Mask Covering
(19cm x 10cm) - White Non Woven Fabric (Pleated 3 Layer Construction)
BFGFAC053NON-WHI(3L)
£4.74
8 g
10 x 18cm
Face Mask Covering
(19cm x 10cm) - Black Non Woven Fabric (Pleated 2 Layer Construction)
BFGFAC053NON-BLA(2L)
£3.99
7 g
10 x 18cm
Face Mask Covering
(19cm x 10cm) - Black Non Woven Fabric (Pleated 3 Layer Construction)
BFGFAC053NON-BLA(3L)
£4.74
8 g
10 x 18cm
Face Mask Covering
(19cm x 10cm) - White Non Woven Fabric (Pleated 2 Layer Construction) with Small Black Storage Pouch
BFGFAC053NON-WHI(2L)+RMBAG050
£5.49
13 g
10 x 18cm
Face Mask Covering
(19cm x 10cm) - White Non Woven Fabric (Pleated 3 Layer Construction) with Small Black Storage Pouch
BFGFAC053NON-WHI(3L)+RMBAG050
£6.24
14 g
10 x 18cm
Face Mask Covering
(19cm x 10cm) - Black Non Woven Fabric (Pleated 2 Layer Construction) with Small Black Storage Pouch
BFGFAC053NON-BLA(2L)+RMBAG050
£5.49
13 g
10 x 18cm
Face Mask Covering
(19cm x 10cm) - Black Non Woven Fabric (Pleated 3 Layer Construction) with Small Black Storage Pouch
BFGFAC053NON-BLA(3L)+RMBAG050
£6.24
14 g
10 x 18cm
Face Mask Covering