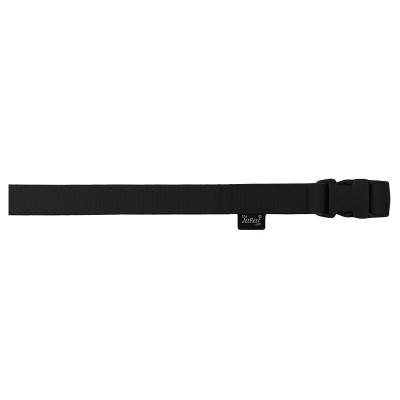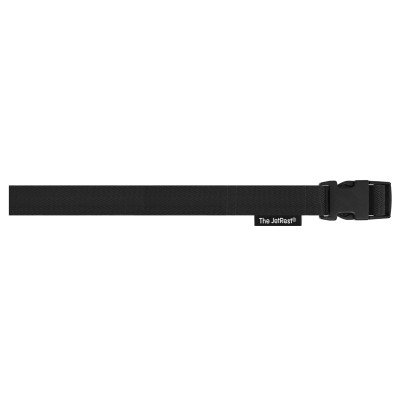 UK Made
Description
Metal Detector Belt for clothing made with no metal parts to help avoid triggering metal detectors in warehouses or other work-places where security measures are in place. Also great for personal use for walking trousers and similar clothing.
Belts for clothing.
Made with no metal parts.
Stops metal detectors going off unnecessarily.
Available in black or a range of colours.
Made to order from minimum 1 unit.
Strong black plastic clasp.
Fully size adjustable.
Larger sizes can be manufactured if required.
Large warehouses and packing facilities often have metal detectors for staff to pass through for reasons of stock security or for production reasons to avoid metal part contamination. Staff often wear clothing belts that always have a metal buckle which will set off any metal detectors and cause a significant waste of man-hours in checking the person with security.
Metal Detector Friendly Belts are a low cost product that people can be requested to use instead of personal belts from home that will stop the triggering of alarm bells unnecessarily. Significant time is therefore saved knowing that personnel searches avoid many false alarms.
Our belts are made from polyprop webbing which is very strong with black plastic buckles and clasps that can be used time and time again. Although not a fashion accessory, the belts are also offered in a range of colours and materials from the smallest of minimum orders.
Reviews
fabric belt for airports
- i always wear a belt and it's frustrating having to take it off everytime you go through security. Came across this and purchased as now i can wear it, adjust it to fit around my waist and not worry about having to take it off. (sean, 28/02/20)
Airport security
- I hate the faff of having to take belts off at the airport but need them to keep my pants up, this was the perfect solution and I wear it every time. (Craig Watson, 28/02/20)
Really useful belt
- Brilliant! These save so much time and effort at work by the not setting off the metal detector alarms. Really useful and amazing value! (J Gould, 26/02/20)
Delivery
The information below is for guidance. Actual delivery costs and dates depend on the delivery address, weight and time your order is placed. Cut-off time for Overnight Orders is 12 noon.
| Price | Method | Manufacture Time | Delivery Time | Est. Delivery Date |
| --- | --- | --- | --- | --- |
| £4.99 | Royal Mail 2nd Class (Tracked) | 1-1 Days | 2-3 Days | Mon 12 Dec - Tue 13 Dec |
| £6.95 | Royal Mail 1st Class (Tracked) | 1-1 Days | 1-2 Days | Fri 9 Dec - Mon 12 Dec |
| £11.97 | DHL Courier (Economy M-F Pre 6pm) | 1-1 Days | 2-3 Days | Mon 12 Dec - Tue 13 Dec |
| £14.98 | DHL Courier (Overnight M-F Pre 6pm) | 1-1 Days | 0-1 Days | Thu 8 Dec - Fri 9 Dec |
| £14.99 | Royal Mail (Special Delivery Overnight M-F Pre 1pm) | Today | Next Working Day | Thu 8 Dec |
| £17.99 | Royal Mail (Special Delivery on Saturday Pre 1pm) | Tomorrow | This Saturday | Sat 10 Dec |
| £34.99 | Royal Mail (Special Delivery Overnight M-F Pre 9am) | Today | Next Working Day | Thu 8 Dec |
| £39.99 | Royal Mail (Special Delivery on Saturday Pre 9am) | Tomorrow | This Saturday | Sat 10 Dec |
More Information
| | |
| --- | --- |
| Despatch | Today (Cut off time 3pm M-F) |
| Brand | BMPM® British Made Promotional Merchandise |
| RRP | £2.99 |
| Country of Origin | United Kingdom |
| SKU | BFGBEL(130)(WN25-BLK) |
| Product Weight | 41 g |
| Product Dimensions | 2.5 x 130cm |
Product Options
Size
130cm x 2.5cm
Colour
Nylon Black, Nylon Green, Nylon Red, Nylon Navy, Black, Natural, Red, Navy Blue, White, Dark Green, Maroon
Product Type
metal detector friendly belt
warehouse clothing belt
metal detector belt

Metal Detector Belt
(130cm) (Black)
BFGBEL(130)(25mmBLK)
£2.99
41 g
2.5 x 130cm
Metal Detector Belt
(130cm) (Natural)
BFGBEL(130)(25mmNAT)
£2.99
41 g
2.5 x 130cm
Metal Detector Belt
(130cm) (Red)
BFGBEL(130)(25mmRED)
£2.99
41 g
2.5 x 130cm
Metal Detector Belt
(130cm) (Navy Blue)
BFGBEL(130)(25mmBNA)
£2.99
41 g
2.5 x 130cm
Metal Detector Belt
(130cm) (White)
BFGBEL(130)(25mmWHI)
£2.99
41 g
2.5 x 130cm
Metal Detector Belt
(130cm) (Dark Green)
BFGBEL(130)(25mmDGR)
£2.99
41 g
2.5 x 130cm
Metal Detector Belt
(130cm) (Maroon)
BFGBEL(130)(25mmMAR)
£2.99
41 g
2.5 x 130cm
Metal Detector Belt
(130cm) - Nylon Black
BFGBEL(130)(WN25-BLK)
£2.99
41 g
2.5 x 130cm
Metal Detector Belt
(130cm) - Nylon Green
BFGBEL(130)(WN25-GDG)
£2.99
41 g
2.5 x 130cm
Metal Detector Belt
(130cm) - Nylon Red
BFGBEL(130)(WN25-RED)
£2.99
41 g
2.5 x 130cm
Metal Detector Belt
(130cm) - Nylon Navy
BFGBEL(130)(WN25-BNA)
£2.99
41 g
2.5 x 130cm