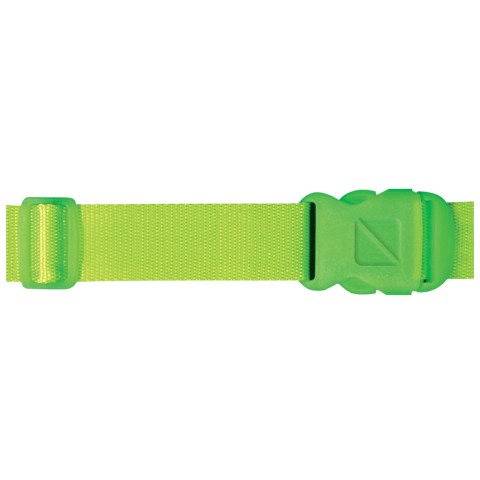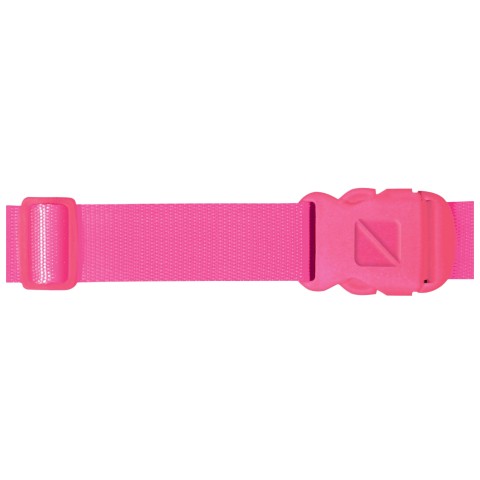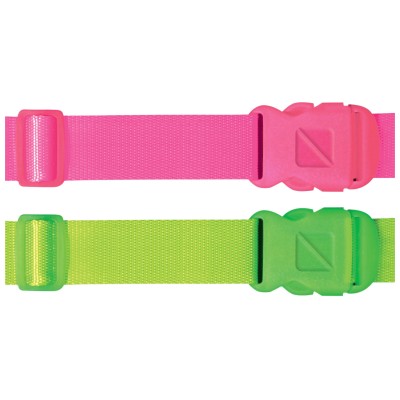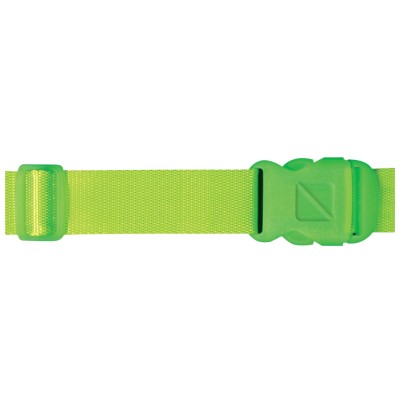 Description
Stunning Neon Luggage Straps available in either bright pink or bright green.
Super bright straps.
Two striking colour options.
200cm length.
3.75cm width.
Integrated name tag.
These stunning Neon Luggage Straps are available in pink or green and are perfect for those who want their luggage to be easily identifiable at the airport carousel.
Our Neon Luggage Straps are 200cm in length and are adjustable, allowing you to fit the strap onto smaller size suitcases.
Neon Luggage Straps are perfect for those who are looking for the loudest, brightest coloured luggage straps available and make a baggage claim a stress-free process.
Each strap is manufactured to the highest possible standards and has an integrated name tag to ensure your case can be returned to you in the event of a problem.
Reviews
bright and beautiful
- It is definitely bright I will be able to see it a long way away on the carousel at the airport. Really pleased with this strap. Recommended most highly. (wrinkly70)
Easily identified luggage strap
- Amazing luggage strap. Very brightly coloured which allowed for easy recognition amongst hundreds of bags at the airport. Highly recommended. (Rachel)
Usage review
- I have used these several times now and they really are the best help in seeing your case appear on the carousel.  (Aland)
really like.
- excellent quality,really fast delivery service,thank you. (john redmond)
Neon luggage straps
- Ye gods! these are very bright - our luggage was identifiable from quite a distance away. (Aland)
Can't miss my case now - my luggage strap identifies my case against all other black suitcases
- I purchased this strap as I kept picking up black cases that didn't belong to me on the luggage carousel - but now with the bright neon pink strap I see it as soon as it arrives. (Carol Ridding)
Delivery
The information below is for guidance. Actual delivery costs and dates depend on the delivery address, weight and time your order is placed. Cut-off time for Overnight Orders is 12 noon.
| Price | Method | Manufacture Time | Delivery Time | Est. Delivery Date |
| --- | --- | --- | --- | --- |
| £4.99 | 2nd Class (Tracked) | 0-1 Days | 2-3 Days | Thu 30 Mar - Mon 3 Apr |
| £6.95 | 1st Class (Tracked) | 0-1 Days | 1-2 Days | Wed 29 Mar - Fri 31 Mar |
| £12.99 | Royal Mail (Special Delivery Overnight Mon-Sat Pre 1pm) | Today | Next Day (Mon-Sat) | Mon 27 Mar |
| £13.04 | DHL Courier (Economy M-F Pre 6pm) | 0-1 Days | 2-3 Days | Thu 30 Mar - Mon 3 Apr |
| £15.13 | DHL Courier (Overnight M-F Pre 6pm) | Today | Next Working Day | Mon 27 Mar |
| £34.99 | Royal Mail (Special Delivery Overnight Mon-Sat Pre 9am) | Today | Next Day (Mon-Sat) | Mon 27 Mar |
More Information
| | |
| --- | --- |
| Despatch | Today (Cut off time 3pm M-F) |
| Brand | Travel Blue |
| RRP | £12.99 |
| Country of Origin | China |
| SKU | FGLUG014(GREEN) |
| Tariff Code | 6307909899 |
| Tariff Description | Luggage Strap - Woven Webbing |
| Product Weight | 260 g |
| Product Dimensions | 11 x 20 x 5cm |
Product Options
Colour
Neon Green, Neon Pink
Product Type
Luggage Straps
Travel & Outdoors > Personalised Luggage Straps
Personalised Gifts > Personalised Travel Gifts
travel blue luggage straps

Neon Luggage Strap
- Neon Green
FGLUG014(GREEN)
£12.99
260 g
11 x 20 x 5cm
Neon Luggage Strap
- Neon Pink
FGLUG014(PINK)
£12.99
260 g
11 x 20 x 5cm
Neon Luggage Strap