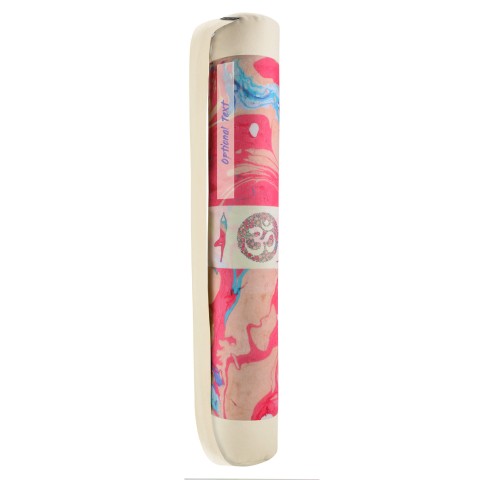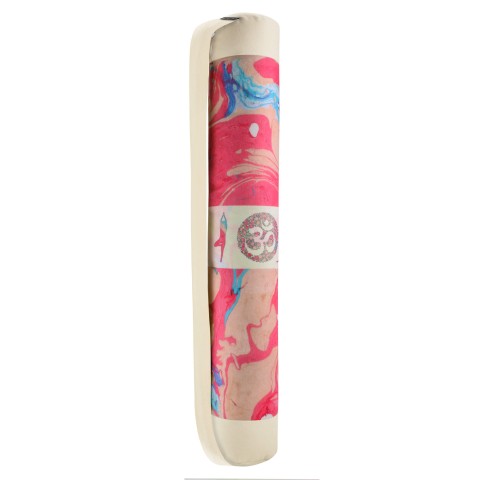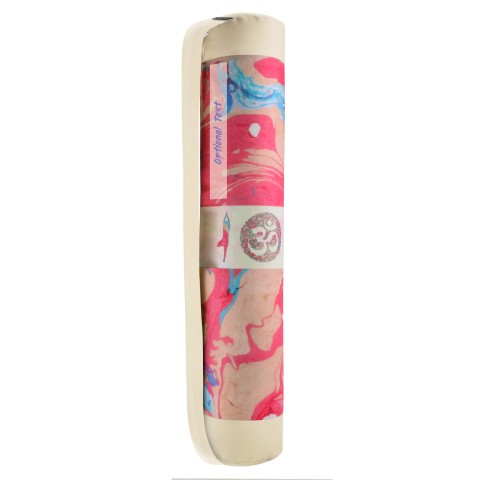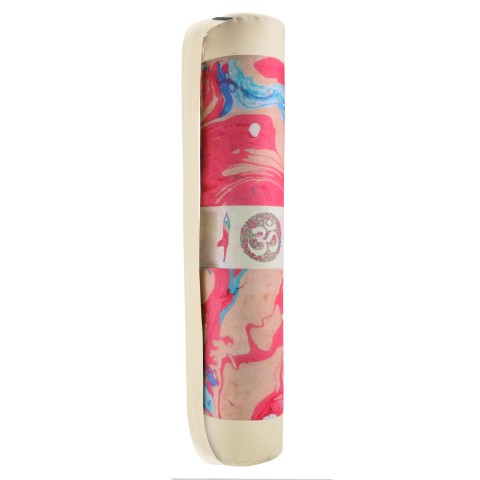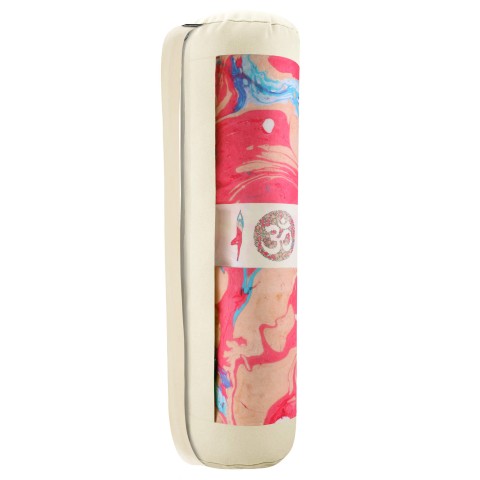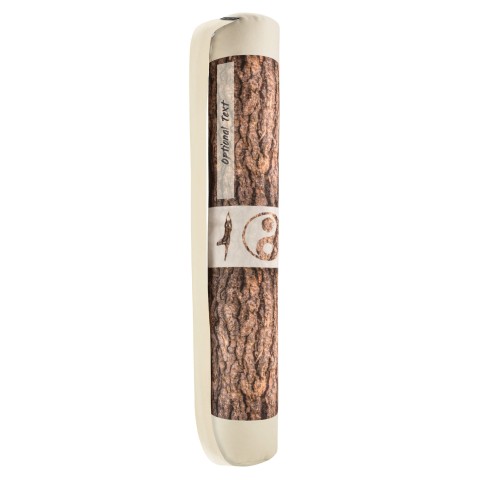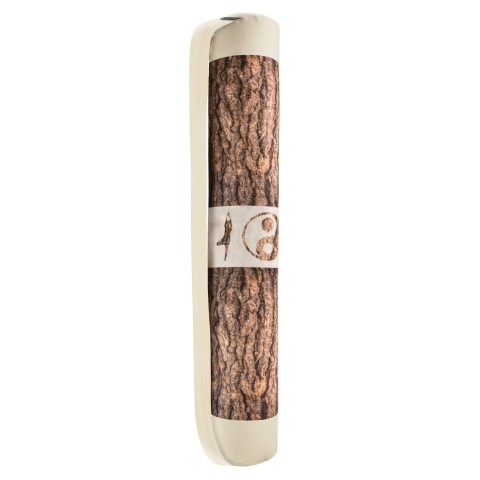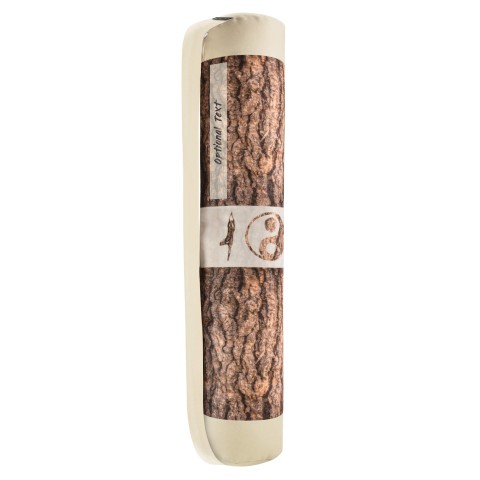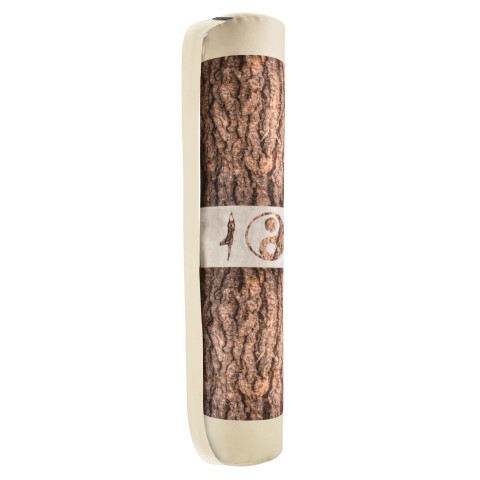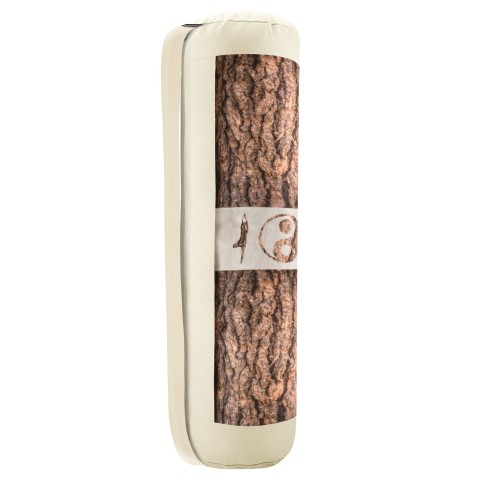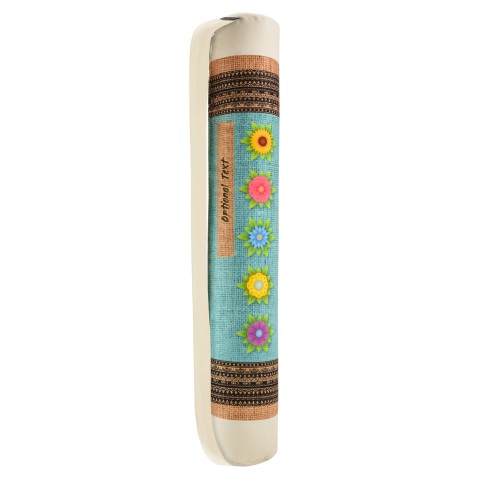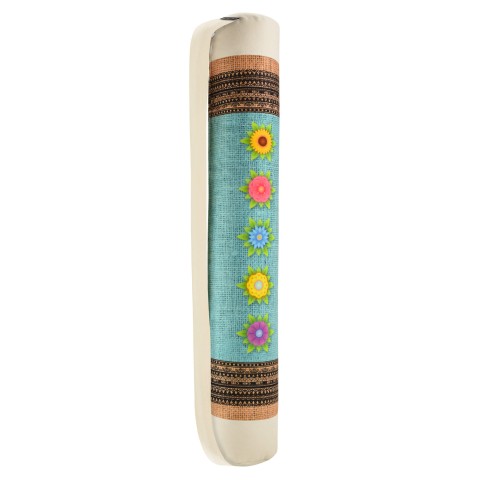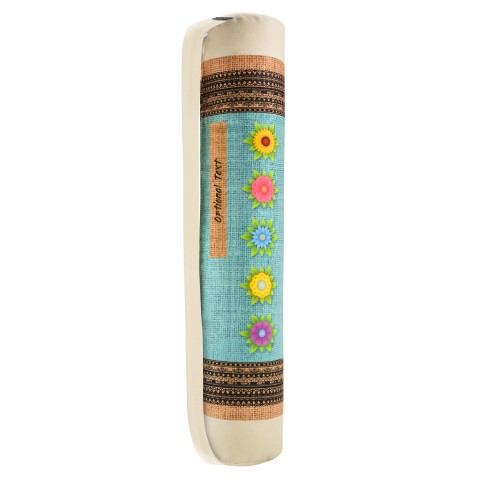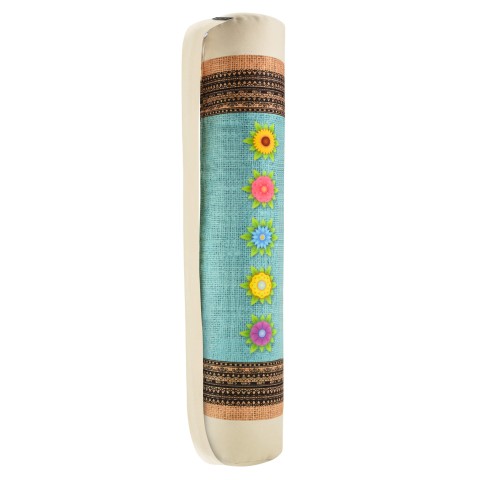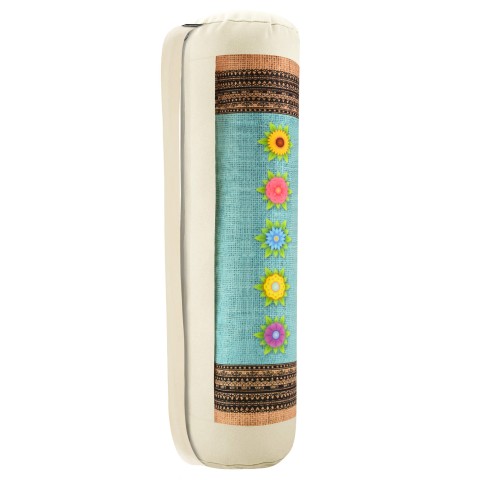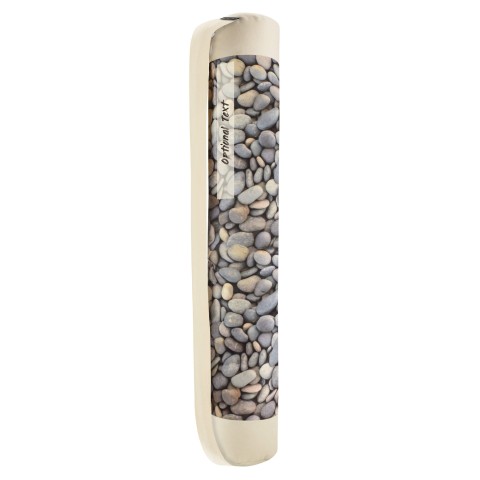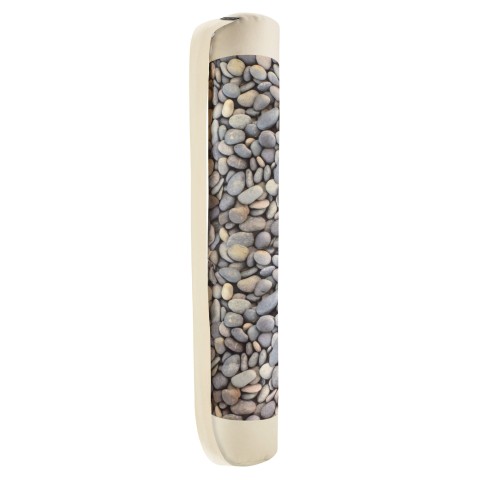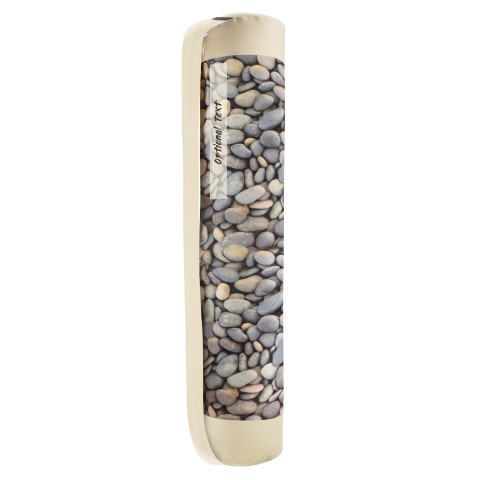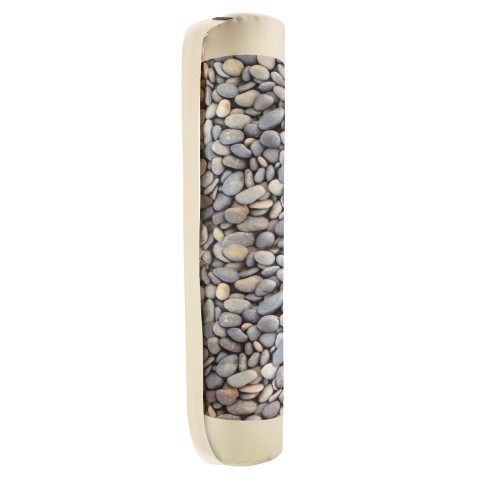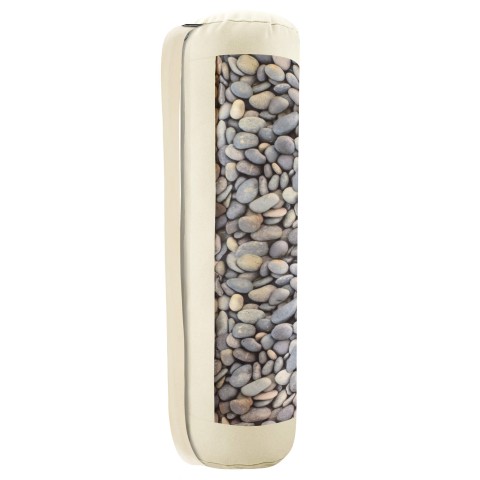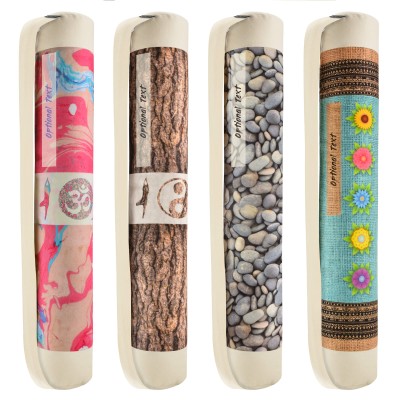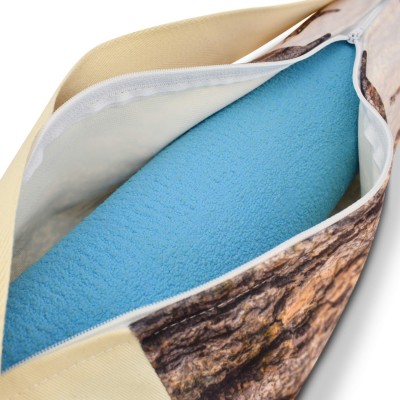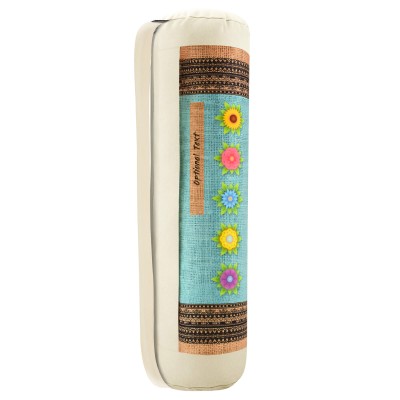 UK Made
Description
UK Made Yoga Bag with Designer Print Options and Personalised with the text of your choice providing for a versatile, practical, and stylish yoga bag with lots of space for your yoga mat.
Fit your yoga mat in this UK Made mat bag.
4 design options.
Comes with carrying handle.
Made from a luxury mock suede and natural cotton fabrics.
Full-length zip closure for easy access.
Mat Bag approx size 70cm with 3 size options.
Personalised text on your bag.
Trusted HappySnapGifts® UK Made brand.
Keep your yoga mat clean, dry and portable with this HappySnapGifts® full zip Yoga Mat Bag featuring a shoulder carry strap and full zipped closure - roomy enough to fit your yoga, pilates or fitness mat. The shoulder strap is great for carrying your mat comfortably and easily. The Yoga Bag is designed to last, it's durable and made from a long-lasting Polyester material giving a beautiful soft feeling to the bag.
This sleek Yoga Bag is compact and snug whilst providing the room you need to be able to roll up and slide in your Yoga Mat effectively, allowing you to carry your mat or accessories in style and comfort.
NOTE ON SIZE : We've designed the Slim version of the bag to fit the older thin mats that roll up nice and tightly which is why we have a 10cm diameter on the bag. The thicker foam-based yoga mats will roll up bulkier which is where we suggest the larger diameter bags. The 13cm version is simply somewhere in the middle of the two sizes. The 70cm length of the bags we feel will be great for all mats as they all have a pretty standard width in use.
Would be a great thoughtful gift for a loved one by personalising it with their name, slogan or message.
If you're looking for a thoughtful and unique gift for a friend or family member, then please consider our personalisation options. We can personalise your Yoga Mat Bag with a name, message or catchphrase of your choosing. Surprise that special someone with a truly memorable gift idea.
Wherever you Yoga journey takes you, the HappySnapGifts® Yoga Mat Bag follows.
Reviews
My Granddaughter loves the Yoga Mat Bag
- My daughter and granddaughter really love this yoga mat bag saying the material design was young and fresh and of good quality. (Grandma from Dorset, 17/04/20)
lovely yoga mat bag
- Loads of room so i can fit my mat and my yoga clothes in there too :-) (anonymous)
Instructions
Polyester Photo & Logo Printed Fabrics
When your product is printed you will see the image will be stunning, as good as the image you have sent us almost.  The image will not run or fade over time as the print is infused (dyed) into the very fabric itself and will not damage the image when it gets wet or damp.
100% Polyester Fabric used for the Printed Fabric.
CARELESSNESS CAUSES FIRE.
Do not bleach.
Do not tumble dry.
Delivery
The information below is for guidance. Actual delivery costs and dates depend on the delivery address, weight and time your order is placed. Cut-off time for Overnight Orders is 12 noon.
| Price | Method | Manufacture Time | Delivery Time | Est. Delivery Date |
| --- | --- | --- | --- | --- |
| £4.99 | Royal Mail 2nd Class (Tracked) | 1-4 Days | 2-3 Days | Mon 12 Dec - Fri 16 Dec |
| £6.95 | Royal Mail 1st Class (Tracked) | 1-4 Days | 1-2 Days | Fri 9 Dec - Thu 15 Dec |
| £12.00 | DHL Courier (Economy M-F Pre 6pm) | 1-4 Days | 2-3 Days | Mon 12 Dec - Fri 16 Dec |
| £14.99 | Royal Mail (Special Delivery Overnight M-F Pre 1pm) | Today | Next Working Day | Thu 8 Dec |
| £15.01 | DHL Courier (Overnight M-F Pre 6pm) | 1-4 Days | 0-1 Days | Thu 8 Dec - Wed 14 Dec |
| £17.99 | Royal Mail (Special Delivery on Saturday Pre 1pm) | Tomorrow | This Saturday | Sat 10 Dec |
| £34.99 | Royal Mail (Special Delivery Overnight M-F Pre 9am) | Today | Next Working Day | Thu 8 Dec |
| £39.99 | Royal Mail (Special Delivery on Saturday Pre 9am) | Tomorrow | This Saturday | Sat 10 Dec |
More Information
| | |
| --- | --- |
| Despatch | 1-4 Days (to Personalise) or Upgrade at Checkout for Overnight Delivery |
| Brand | HappySnapGifts® |
| RRP | £17.99 |
| Country of Origin | United Kingdom |
| SKU | FGBAG039(L)PMS-FLH |
| Tariff Code | 4202929190 |
| Tariff Description | Bag - Polyester Fabric |
| Product Weight | 176 g |
| Product Dimensions | 20 x 70cm |
Product Options
Large (70cm x 20cm), Regular (70cm x 13cm), Slim (70cm x 10cm)
Fabric
Mock Suede Polyester
Print Theme
Flowers on Hessian, Pebbles, Bark, Pink Flow
Product Type
Bag > Yoga Mat Bag
yoga bag
yoga mat carrier
yoga mat carry bag
personalised yoga bag

Yoga Bag
Slim (70cm x 10cm) with Pink Flow Theme Design Mock Suede Polyester Fabric
FGBAG039(S)PMS-PFL
£17.99
166 g
10 x 70cm
Yoga Bag
Slim (70cm x 10cm) with Pink Flow Theme Design Mock Suede Polyester Fabric (Personalised with Text)
FGBAG039(S)PMS-PFL(P)
£17.99
166 g
10 x 70cm
Yoga Bag
Regular (70cm x 13cm) with Pink Flow Theme Design Mock Suede Polyester Fabric
FGBAG039(R)PMS-PFL
£17.99
143 g
13 x 70cm
Yoga Bag
Regular (70cm x 13cm) with Pink Flow Theme Design Mock Suede Polyester Fabric (Personalised with Text)
FGBAG039(R)PMS-PFL(P)
£17.99
143 g
13 x 70cm
Yoga Bag
Large (70cm x 20cm) with Pink Flow Theme Design Mock Suede Polyester Fabric
FGBAG039(L)PMS-PFL
£17.99
176 g
20 x 70cm
Yoga Bag
Large (70cm x 20cm) with Pink Flow Theme Design Mock Suede Polyester Fabric (Personalised with Text)
FGBAG039(L)PMS-PFL(P)
£17.99
176 g
20 x 70cm
Yoga Bag
Slim (70cm x 10cm) with Bark Design Mock Suede Polyester Fabric
FGBAG039(S)PMS-BAR
£17.99
166 g
10 x 70cm
Yoga Bag
Slim (70cm x 10cm) with Bark Design Mock Suede Polyester Fabric (Personalised with Text)
FGBAG039(S)PMS-BAR(P)
£17.99
166 g
10 x 70cm
Yoga Bag
Regular (70cm x 13cm) with Bark Design Mock Suede Polyester Fabric
FGBAG039(R)PMS-BAR
£17.99
143 g
13 x 70cm
Yoga Bag
Regular (70cm x 13cm) with Bark Design Mock Suede Polyester Fabric (Personalised with Text)
FGBAG039(R)PMS-BAR(P)
£17.99
143 g
13 x 70cm
Yoga Bag
Large (70cm x 20cm) with Bark Design Mock Suede Polyester Fabric
FGBAG039(L)PMS-BAR
£17.99
176 g
20 x 70cm
Yoga Bag
Large (70cm x 20cm) with Bark Design Mock Suede Polyester Fabric (Personalised with Text)
FGBAG039(L)PMS-BAR(P)
£17.99
176 g
20 x 70cm
Yoga Bag
Slim (70cm x 10cm) with Flowers on Hessian Design Mock Suede Polyester Fabric
FGBAG039(S)PMS-FLH
£17.99
166 g
10 x 70cm
Yoga Bag
Slim (70cm x 10cm) with Flowers on Hessian Design Mock Suede Polyester Fabric (Personalised with Text)
FGBAG039(S)PMS-FLH(P)
£17.99
166 g
10 x 70cm
Yoga Bag
Regular (70cm x 13cm) with Flowers on Hessian Design Mock Suede Polyester Fabric
FGBAG039(R)PMS-FLH
£17.99
143 g
13 x 70cm
Yoga Bag
Regular (70cm x 13cm) with Flowers on Hessian Design Mock Suede Polyester Fabric (Personalised with Text)
FGBAG039(R)PMS-FLH(P)
£17.99
143 g
13 x 70cm
Yoga Bag
Large (70cm x 20cm) with Flowers on Hessian Design Mock Suede Polyester Fabric
FGBAG039(L)PMS-FLH
£17.99
176 g
20 x 70cm
Yoga Bag
Large (70cm x 20cm) with Flowers on Hessian Design Mock Suede Polyester Fabric (Personalised with Text)
FGBAG039(L)PMS-FLH(P)
£17.99
176 g
20 x 70cm
Yoga Bag
Slim (70cm x 10cm) with Pebbles Design Mock Suede Polyester Fabric
FGBAG039(S)PMS-PEB
£17.99
166 g
10 x 70cm
Yoga Bag
Slim (70cm x 10cm) with Pebbles Design Mock Suede Polyester Fabric (Personalised with Text)
FGBAG039(S)PMS-PEB(P)
£17.99
166 g
10 x 70cm
Yoga Bag
Regular (70cm x 13cm) with Pebbles Design Mock Suede Polyester Fabric
FGBAG039(R)PMS-PEB
£17.99
143 g
13 x 70cm
Yoga Bag
Regular (70cm x 13cm) with Pebbles Design Mock Suede Polyester Fabric (Personalised with Text)
FGBAG039(R)PMS-PEB(P)
£17.99
143 g
13 x 70cm
Yoga Bag
Large (70cm x 20cm) with Pebbles Design Mock Suede Polyester Fabric
FGBAG039(L)PMS-PEB
£17.99
176 g
20 x 70cm
Yoga Bag
Large (70cm x 20cm) with Pebbles Design Mock Suede Polyester Fabric (Personalised with Text)
FGBAG039(L)PMS-PEB(P)
£17.99
176 g
20 x 70cm
Yoga Bag