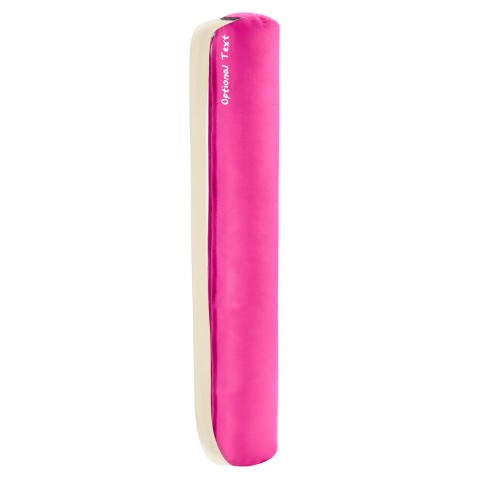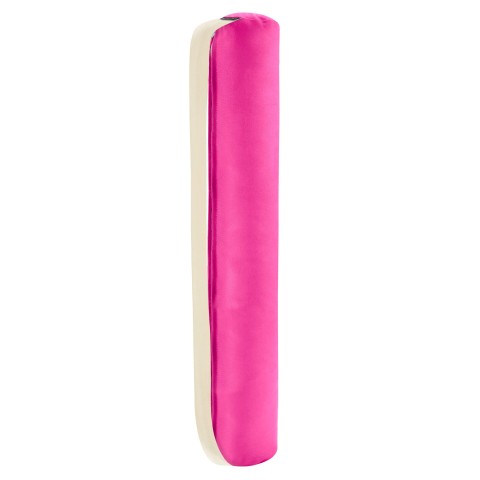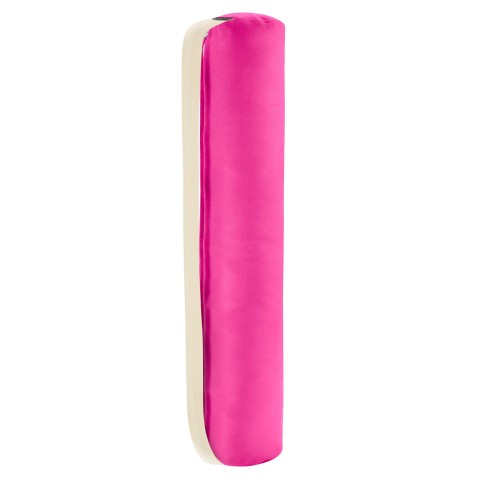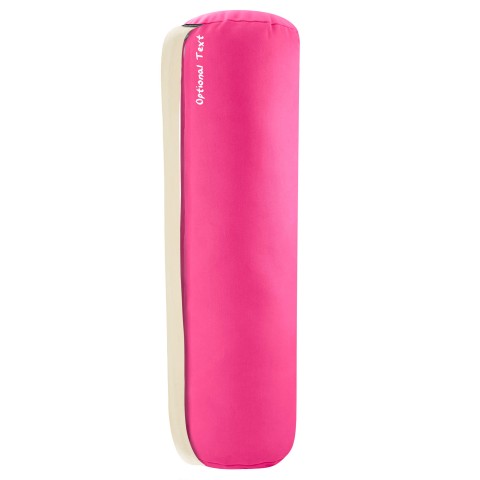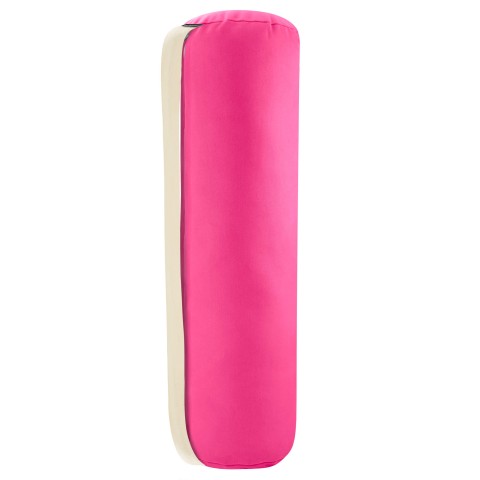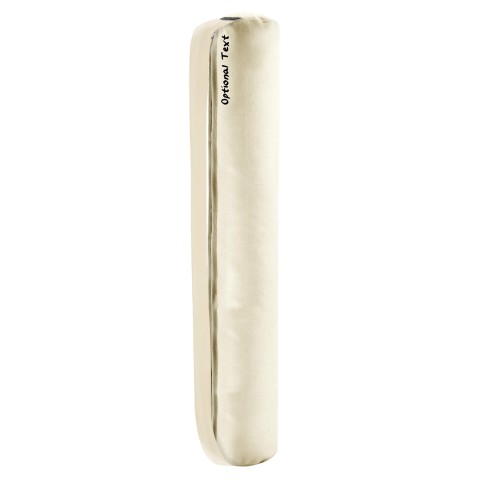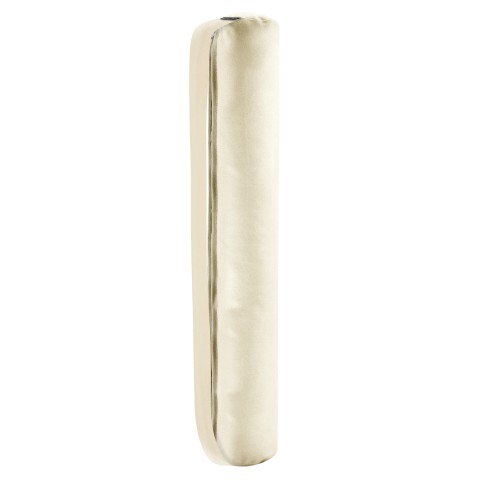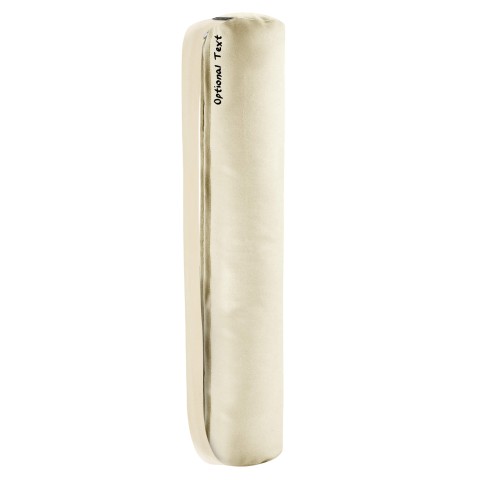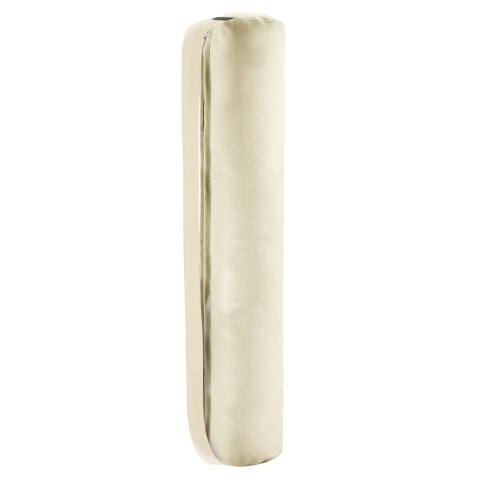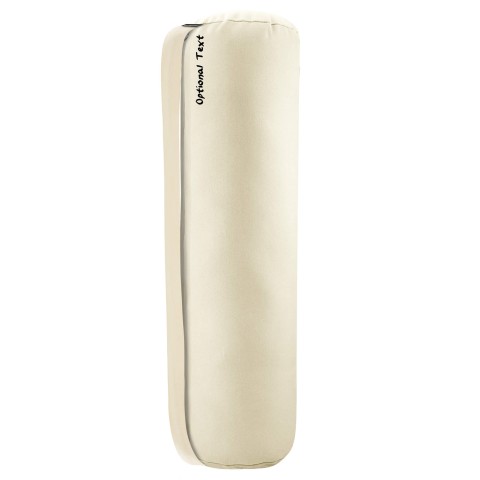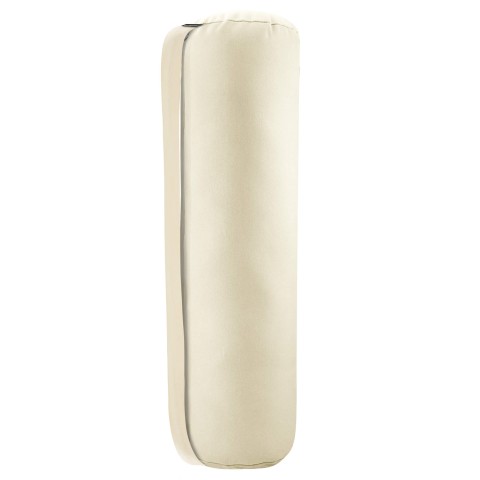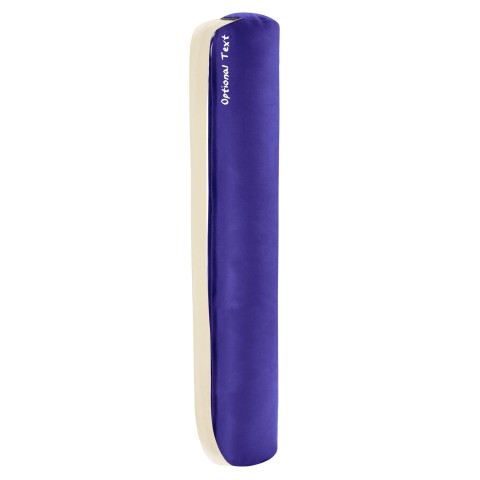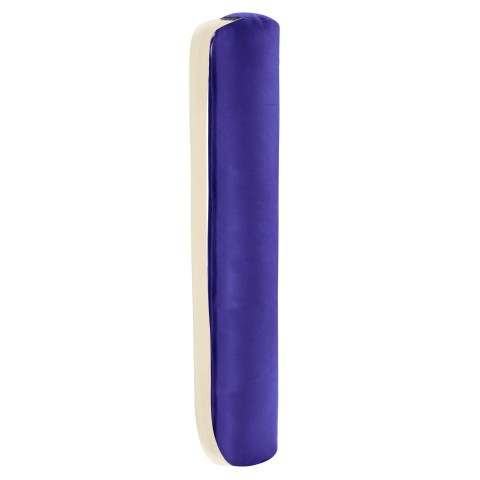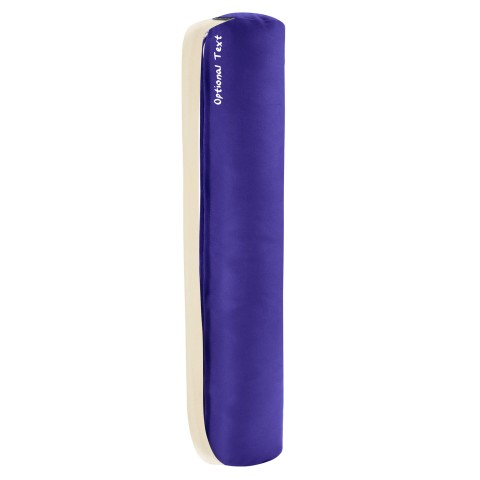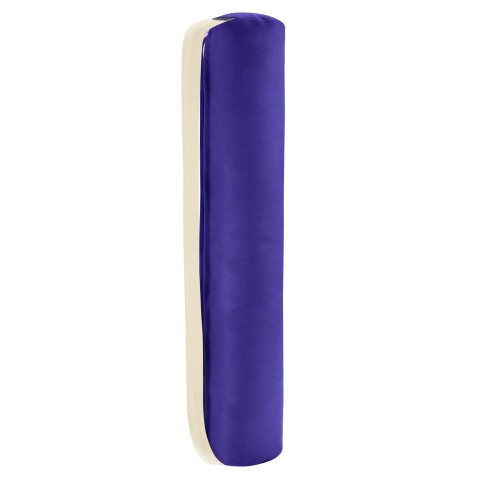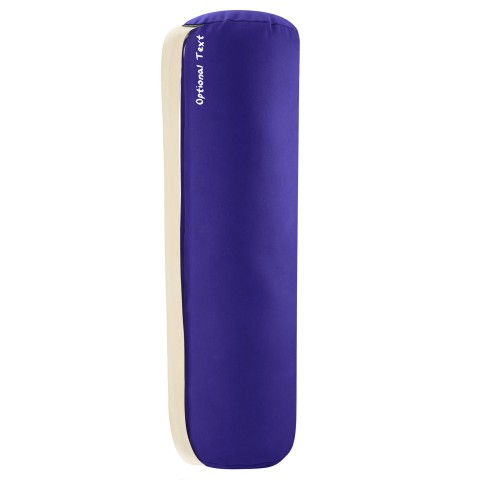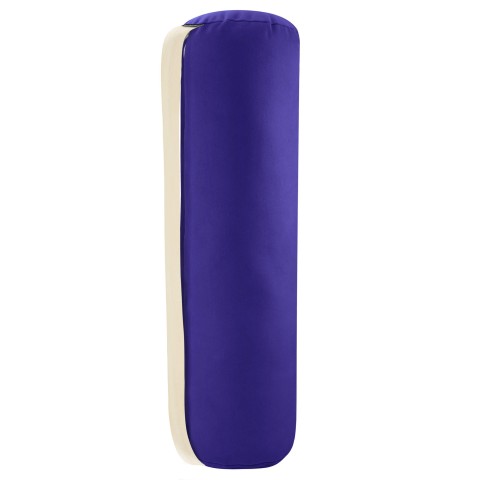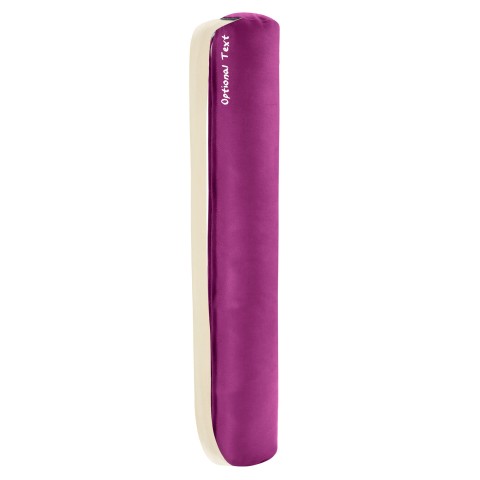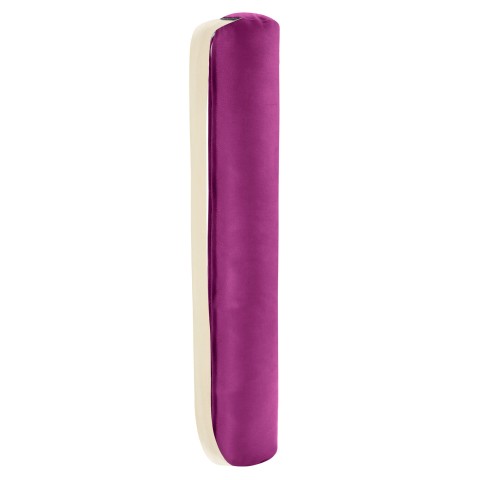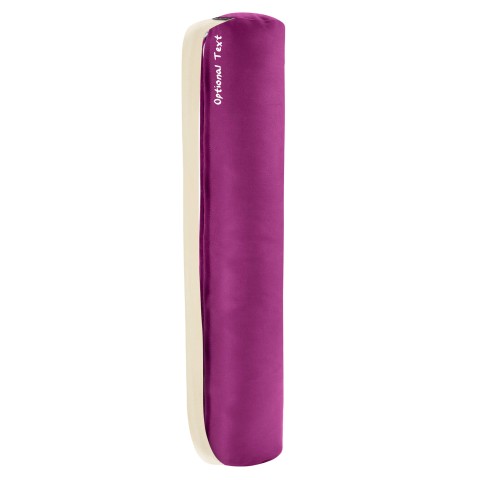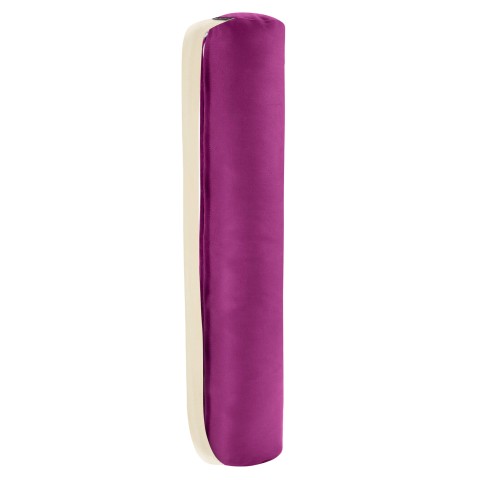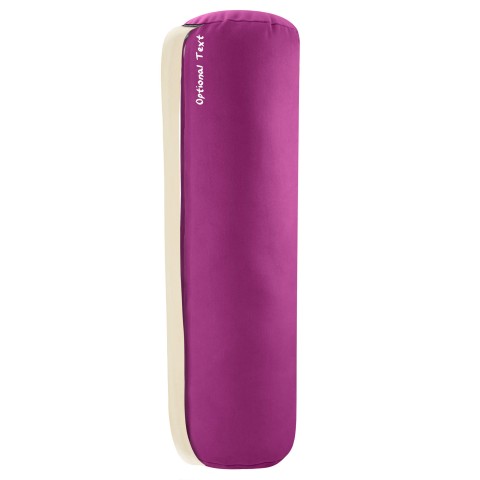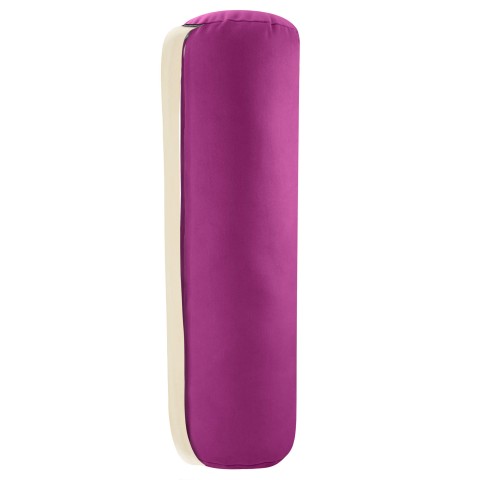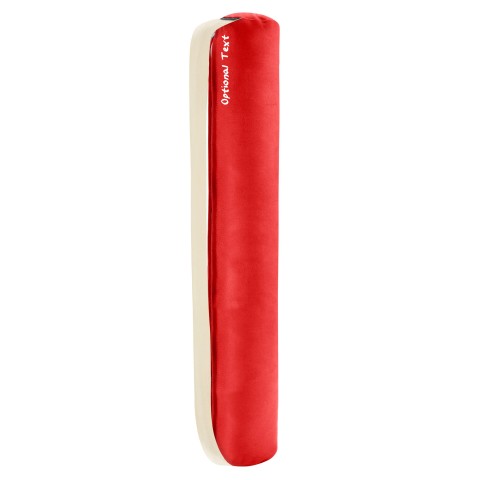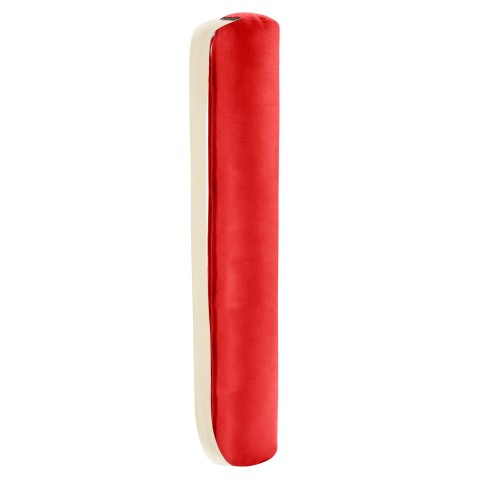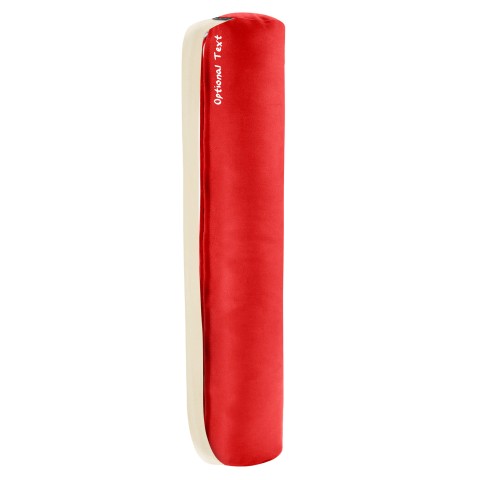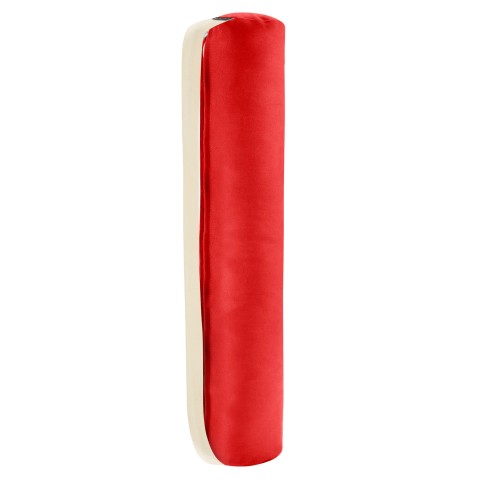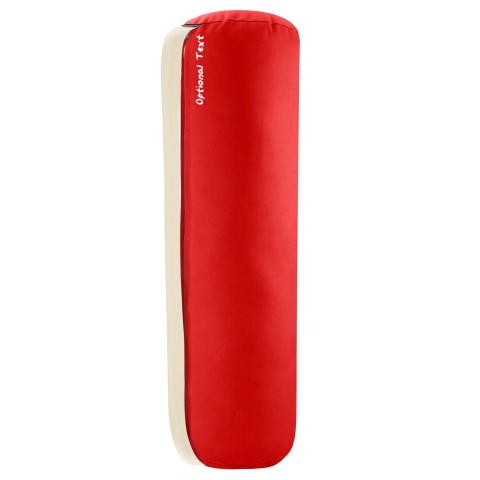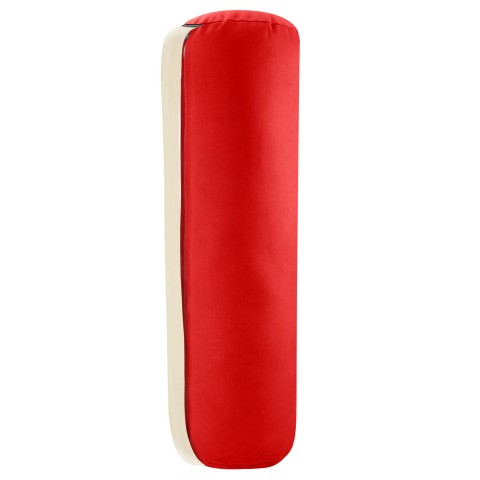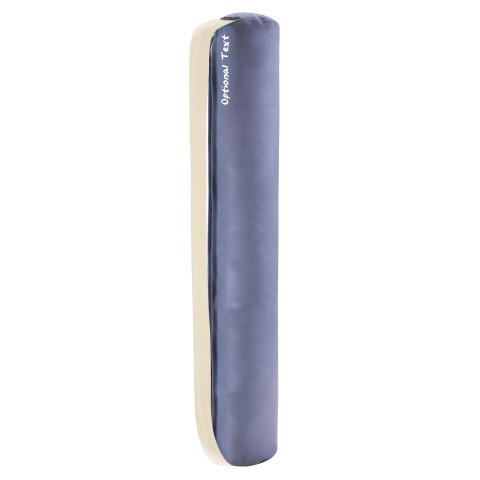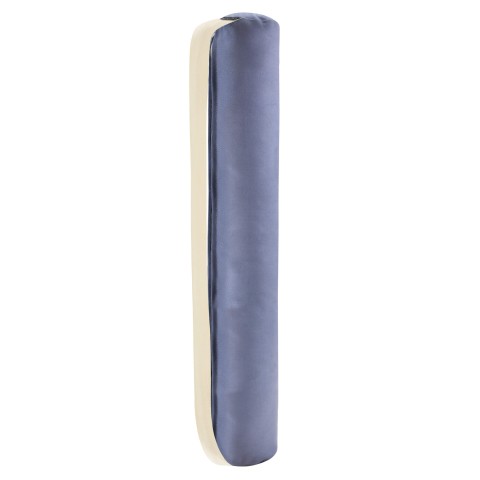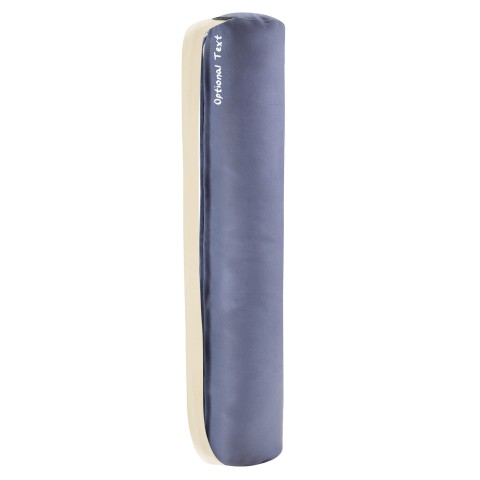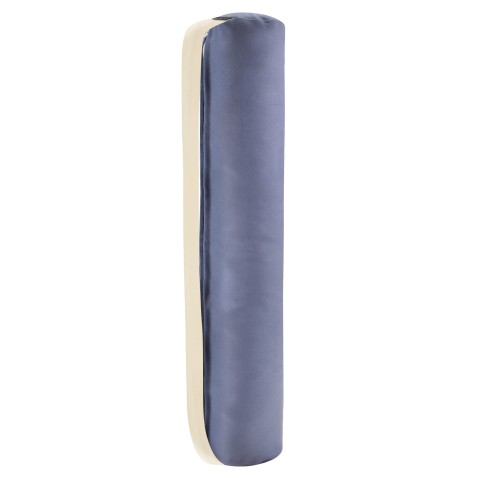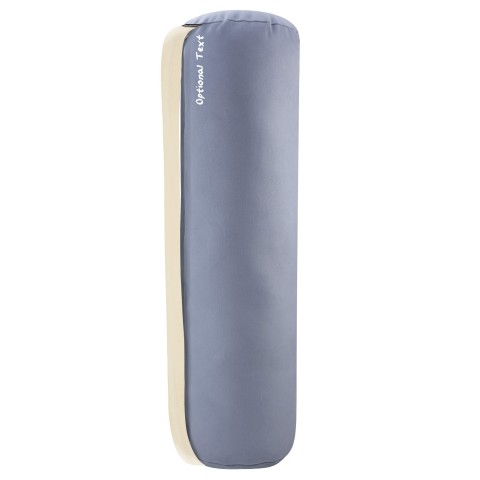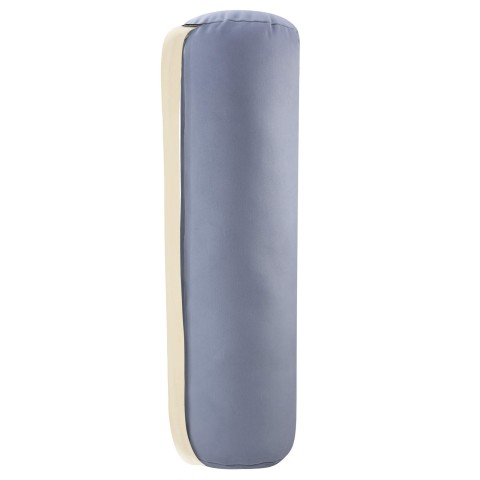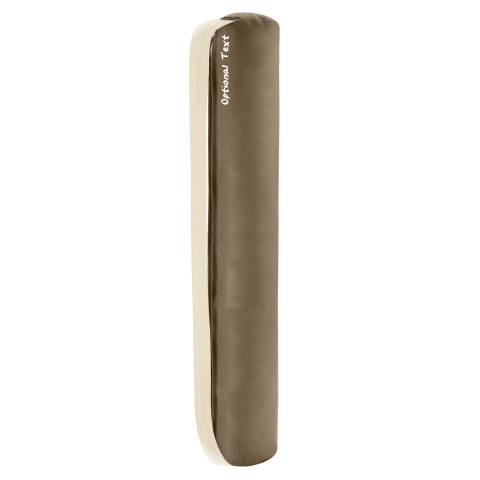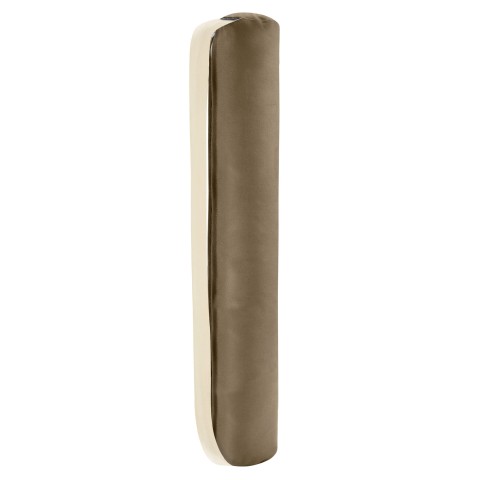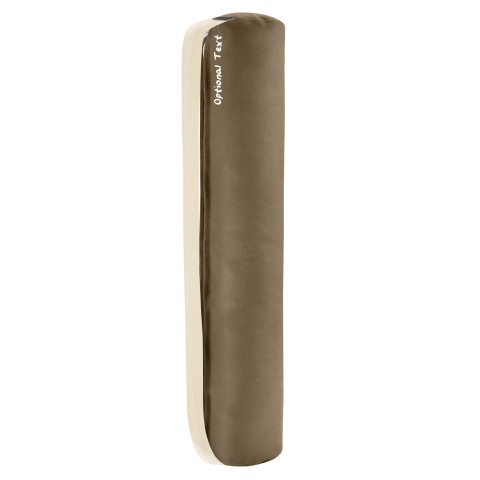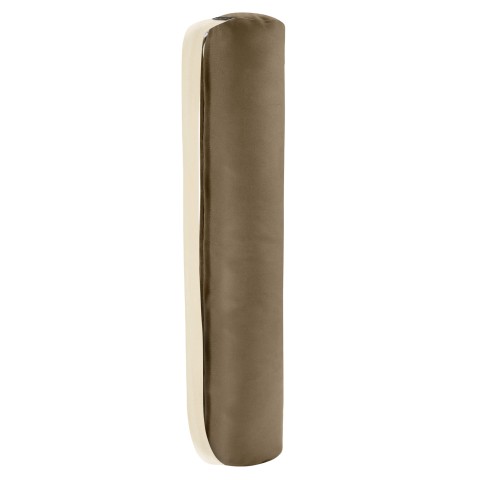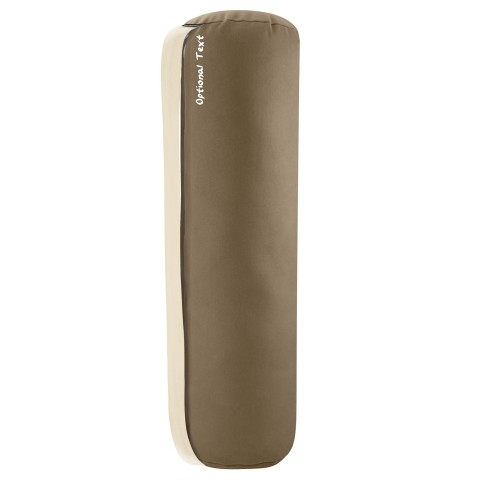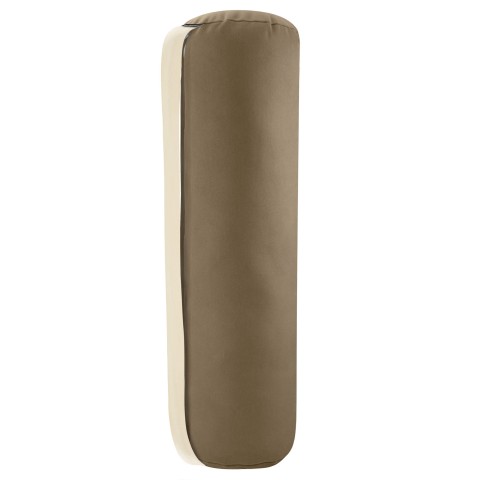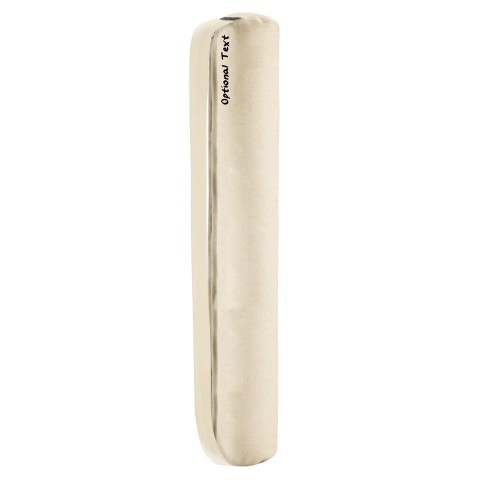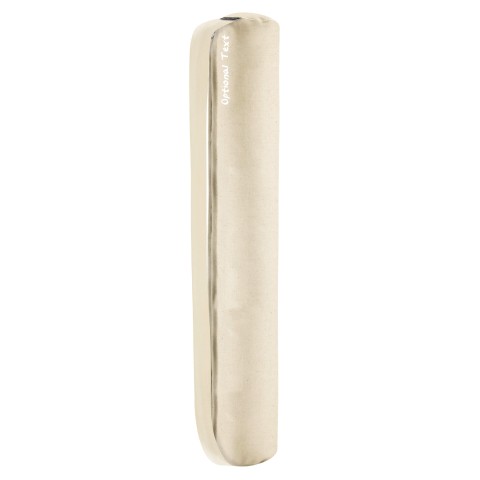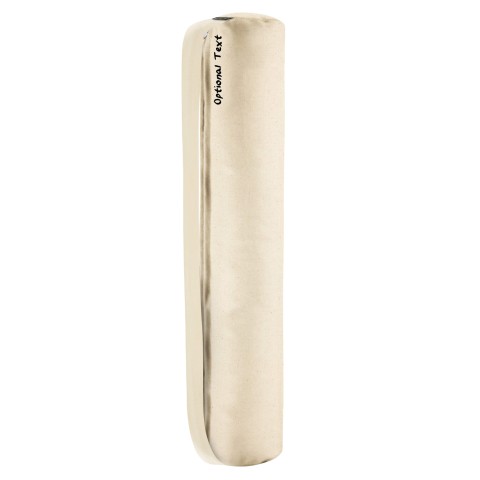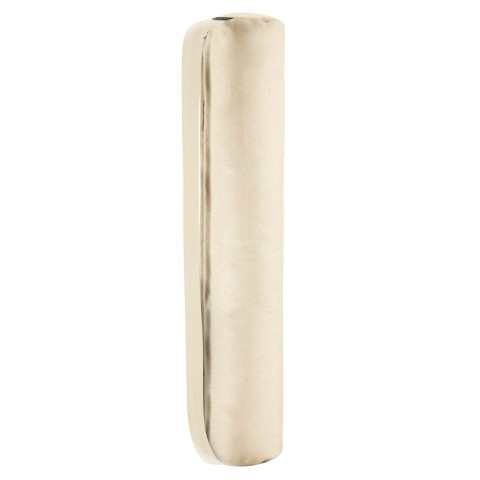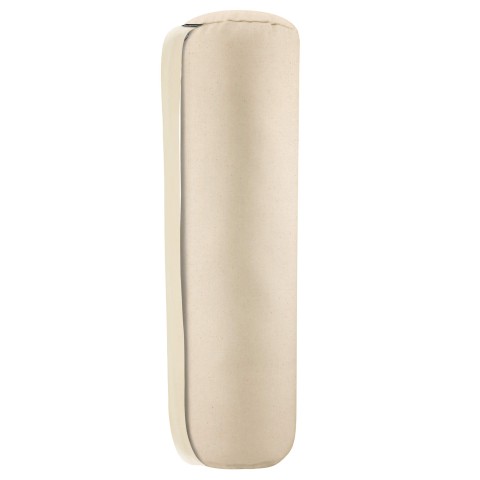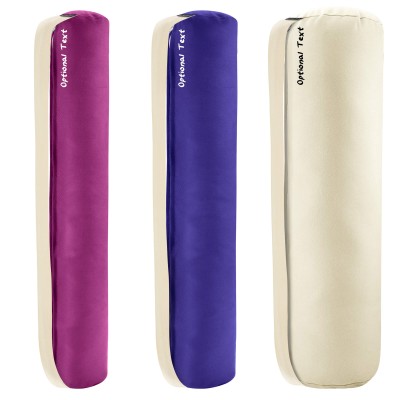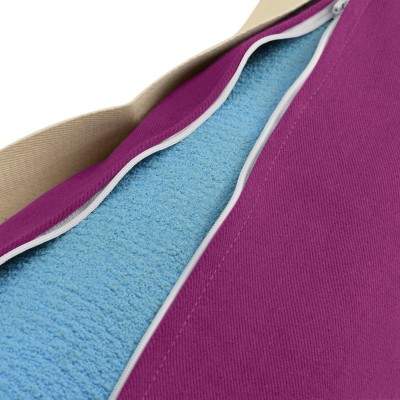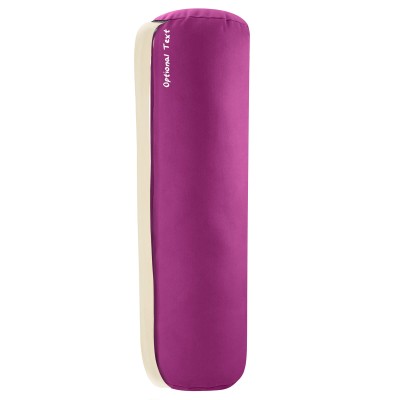 UK Made
Organic Options *
Description
Yoga Mat Bag personalised with text and made in the UK from Natural Cotton fabrics. Many sizes including the Large Yoga Bag option.
Premium quality yoga mat bag.
Quality heavy cotton fabric with colour choices.
3 size options for thicker yoga mats.
70cm wide with full-length zip access.
Carry strap.
Personalise with text of your choice.
Trusted HappySnapGifts® UK Made brand.
Reviews
Personalised Yoga bag
- Loved this .... great gift and speedy dispatch. I will order again ! (Hazel Tomkins, 26/03/21)
Perfect yoga bag
- I have purchased this item for a Christmas gift.was unsure about ordering on line as I like to see the goods before purchase. I would recommend this item & to have it personalised was the icing on the cake. Perfect colour & good quality. (Pauline, 16/11/20)
My Niece was thrilled
- I bought a personalised yoga bag for my niece, it was lovely quality and it came really quickly! Great value for money, would definitely recommend and will be using happy snap gifts again (Katie Lay, 23/07/20)
Good size
- Got a thicker yoga mat and needed a wider bag. This fits the bill and I like that it can be personalised As my other bag had a small pocket on the side I used for keys, small purse, mobile etc this would be my only suggestion,(My other bag was also more expensive so the lack of one is understandable.) (Bap, 25/01/20)
Great present for my sister to carry her yoga matt
- She loved the bag, 100% cotton and wide cotton strap really comfortable, together with her personalised name. Great present. (Gemma, 24/01/20)
Great yoga bag
- Bought this for my friend and she loves it. I'm jealous and need to buy myself one now (Martina, 13/01/20)
Bought as Christmas Present so hopefully my Sister will appreciate it.
- Bought this yoga mat bag as something different for a Christmas present. Really well priced for a personalised item. (Chris D)
yoga bag
- have been looking for a yoga bag for a while found this site by chance good product good price prompt delivery. (lynne)
Personalised Yoga Mat Bag
- We are very happy with our purchase, product description was clear and concise. Delivery prompt (anonymous)
FAQs
What are the Organic Fabric Options?
Where shown, this product has an Organic Fabric Option. We purchase organic fabric from trusted UK Fabric Merchants who are registered under the Global Organic Textile Standard (GOTS) to enable full traceability of the fabric we use through to the final product you are purchasing today.
Delivery
The information below is for guidance. Actual delivery costs and dates depend on the delivery address, weight and time your order is placed. Cut-off time for Overnight Orders is 12 noon.
| Price | Method | Manufacture Time | Delivery Time | Est. Delivery Date |
| --- | --- | --- | --- | --- |
| £4.99 | Royal Mail 2nd Class (Tracked) | 1-4 Days | 2-3 Days | Fri 9 Dec - Thu 15 Dec |
| £6.95 | Royal Mail 1st Class (Tracked) | 1-4 Days | 1-2 Days | Thu 8 Dec - Wed 14 Dec |
| £12.00 | DHL Courier (Economy M-F Pre 6pm) | 1-4 Days | 2-3 Days | Fri 9 Dec - Thu 15 Dec |
| £14.99 | Royal Mail (Special Delivery Overnight M-F Pre 1pm) | Tomorrow | Next Working Day | Thu 8 Dec |
| £15.01 | DHL Courier (Overnight M-F Pre 6pm) | 1-4 Days | 0-1 Days | Wed 7 Dec - Tue 13 Dec |
| £17.99 | Royal Mail (Special Delivery on Saturday Pre 1pm) | Tomorrow | This Saturday | Sat 10 Dec |
| £34.99 | Royal Mail (Special Delivery Overnight M-F Pre 9am) | Tomorrow | Next Working Day | Thu 8 Dec |
| £39.99 | Royal Mail (Special Delivery on Saturday Pre 9am) | Tomorrow | This Saturday | Sat 10 Dec |
More Information
| | |
| --- | --- |
| Despatch | 1-4 Days (Made to Order) or Upgrade for Overnight Delivery at Chekout |
| Brand | HappySnapGifts® |
| RRP | £14.99 |
| Country of Origin | United Kingdom |
| SKU | FGBAG037LCOT-PUR |
| Tariff Code | 4202929190 |
| Tariff Description | Bag - Cotton Fabric |
| Product Weight | 175 g |
| Product Dimensions | 20 x 70cm |
Product Options
Large (70cm x 20cm), Regular (70cm x 13cm), Slim (70cm x 10cm)
Fabric
Cotton, Luxury Cotton, Organic Cotton
Fabric Colour
Purple, Bubblegum Pink, Natural, Navy Blue, Red, Royal Blue, Chocolate, Gothic Blue
Product Type
Bag > Yoga Mat Bag
yoga bags
yoga mat carrier
yoga mat carry bag
yoga mat holder

Yoga Mat Bag
Slim (70cm x 10cm) - Bubblegum Pink Cotton Fabric
FGBAG037SCOT-PBU
£14.99
142 g
10 x 70cm
Yoga Mat Bag
Slim (70cm x 10cm) - Bubblegum Pink Cotton Fabric (Personalised with Text)
FGBAG037SCOT-PBU(P)
£14.99
142 g
10 x 70cm
Yoga Mat Bag
Regular (70cm x 13cm) - Bubblegum Pink Cotton Fabric
FGBAG037RCOT-PBU
£14.99
142 g
13 x 70cm
Yoga Mat Bag
Regular (70cm x 13cm) - Bubblegum Pink Cotton Fabric (Personalised with Text)
FGBAG037RCOT-PBU(P)
£14.99
142 g
13 x 70cm
Yoga Mat Bag
Large (70cm x 20cm) - Bubblegum Pink Cotton Fabric
FGBAG037LCOT-PBU
£14.99
175 g
20 x 70cm
Yoga Mat Bag
Large (70cm x 20cm) - Bubblegum Pink Cotton Fabric (Personalised with Text)
FGBAG037LCOT-PBU(P)
£14.99
175 g
20 x 70cm
Yoga Mat Bag
Slim (70cm x 10cm) - Natural Cotton Fabric
FGBAG037SCOT-NAT
£14.99
142 g
10 x 70cm
Yoga Mat Bag
Slim (70cm x 10cm) - Natural Cotton Fabric (Personalised with Text)
FGBAG037SCOT-NAT(P)
£14.99
142 g
10 x 70cm
Yoga Mat Bag
Regular (70cm x 13cm) - Natural Cotton Fabric
FGBAG037RCOT-NAT
£14.99
142 g
13 x 70cm
Yoga Mat Bag
Regular (70cm x 13cm) - Natural Cotton Fabric (Personalised with Text)
FGBAG037RCOT-NAT(P)
£14.99
142 g
13 x 70cm
Yoga Mat Bag
Large (70cm x 20cm) - Natural Cotton Fabric
FGBAG037LCOT-NAT
£14.99
175 g
20 x 70cm
Yoga Mat Bag
Large (70cm x 20cm) - Natural Cotton Fabric (Personalised with Text)
FGBAG037LCOT-NAT(P)
£14.99
175 g
20 x 70cm
Yoga Mat Bag
Slim (70cm x 10cm) - Royal Blue Cotton Fabric
FGBAG037SCOT-BRO
£14.99
142 g
10 x 70cm
Yoga Mat Bag
Slim (70cm x 10cm) - Royal Blue Cotton Fabric (Personalised with Text)
FGBAG037SCOT-BRO(P)
£14.99
142 g
10 x 70cm
Yoga Mat Bag
Regular (70cm x 13cm) - Royal Blue Cotton Fabric
FGBAG037RCOT-BRO
£14.99
142 g
13 x 70cm
Yoga Mat Bag
Regular (70cm x 13cm) - Royal Blue Cotton Fabric (Personalised with Text)
FGBAG037RCOT-BRO(P)
£14.99
142 g
13 x 70cm
Yoga Mat Bag
Large (70cm x 20cm) - Royal Blue Cotton Fabric
FGBAG037LCOT-BRO
£14.99
175 g
20 x 70cm
Yoga Mat Bag
Large (70cm x 20cm) - Royal Blue Cotton Fabric (Personalised with Text)
FGBAG037LCOT-BRO(P)
£14.99
175 g
20 x 70cm
Yoga Mat Bag
Slim (70cm x 10cm) - Purple Cotton Fabric
FGBAG037SCOT-PUR
£14.99
142 g
10 x 70cm
Yoga Mat Bag
Slim (70cm x 10cm) - Purple Cotton Fabric (Personalised with Text)
FGBAG037SCOT-PUR(P)
£14.99
142 g
10 x 70cm
Yoga Mat Bag
Regular (70cm x 13cm) - Purple Cotton Fabric
FGBAG037RCOT-PUR
£14.99
142 g
13 x 70cm
Yoga Mat Bag
Regular (70cm x 13cm) - Purple Cotton Fabric (Personalised with Text)
FGBAG037RCOT-PUR(P)
£14.99
142 g
13 x 70cm
Yoga Mat Bag
Large (70cm x 20cm) - Purple Cotton Fabric
FGBAG037LCOT-PUR
£14.99
175 g
20 x 70cm
Yoga Mat Bag
Large (70cm x 20cm) - Purple Cotton Fabric (Personalised with Text)
FGBAG037LCOT-PUR(P)
£14.99
175 g
20 x 70cm
Yoga Mat Bag
Slim (70cm x 10cm) - Red Cotton Fabric
FGBAG037SCOT-RED
£14.99
142 g
10 x 70cm
Yoga Mat Bag
Slim (70cm x 10cm) - Red Cotton Fabric (Personalised with Text)
FGBAG037SCOT-RED(P)
£14.99
142 g
10 x 70cm
Yoga Mat Bag
Regular (70cm x 13cm) - Red Cotton Fabric
FGBAG037RCOT-RED
£14.99
142 g
13 x 70cm
Yoga Mat Bag
Regular (70cm x 13cm) - Red Cotton Fabric (Personalised with Text)
FGBAG037RCOT-RED(P)
£14.99
142 g
13 x 70cm
Yoga Mat Bag
Large (70cm x 20cm) - Red Cotton Fabric
FGBAG037LCOT-RED
£14.99
175 g
20 x 70cm
Yoga Mat Bag
Large (70cm x 20cm) - Red Cotton Fabric (Personalised with Text)
FGBAG037LCOT-RED(P)
£14.99
175 g
20 x 70cm
Yoga Mat Bag
Slim (70cm x 10cm) - Gothic Blue Luxury Cotton Fabric
FGBAG037SCOL-BGO
£24.99
142 g
10 x 70cm
Yoga Mat Bag
Slim (70cm x 10cm) - Gothic Blue Luxury Cotton Fabric (Personalised with Text)
FGBAG037SCOL-BGO(P)
£24.99
142 g
10 x 70cm
Yoga Mat Bag
Regular (70cm x 13cm) - Gothic Blue Luxury Cotton Fabric
FGBAG037RCOL-BGO
£24.99
142 g
13 x 70cm
Yoga Mat Bag
Regular (70cm x 13cm) - Gothic Blue Luxury Cotton Fabric (Personalised with Text)
FGBAG037RCOL-BGO(P)
£24.99
142 g
13 x 70cm
Yoga Mat Bag
Large (70cm x 20cm) - Gothic Blue Luxury Cotton Fabric
FGBAG037LCOL-BGO
£24.99
175 g
20 x 70cm
Yoga Mat Bag
Large (70cm x 20cm) - Gothic Blue Luxury Cotton Fabric (Personalised with Text)
FGBAG037LCOL-BGO(P)
£24.99
175 g
20 x 70cm
Yoga Mat Bag
Slim (70cm x 10cm) - Chocolate Luxury Cotton Fabric
FGBAG037SCOL-BMO
£24.99
142 g
10 x 70cm
Yoga Mat Bag
Slim (70cm x 10cm) - Chocolate Luxury Cotton Fabric (Personalised with Text)
FGBAG037SCOL-BMO(P)
£24.99
142 g
10 x 70cm
Yoga Mat Bag
Regular (70cm x 13cm) - Chocolate Luxury Cotton Fabric
FGBAG037RCOL-BMO
£24.99
142 g
13 x 70cm
Yoga Mat Bag
Regular (70cm x 13cm) - Chocolate Luxury Cotton Fabric (Personalised with Text)
FGBAG037RCOL-BMO(P)
£24.99
142 g
13 x 70cm
Yoga Mat Bag
Large (70cm x 20cm) - Chocolate Luxury Cotton Fabric
FGBAG037LCOL-BMO
£24.99
175 g
20 x 70cm
Yoga Mat Bag
Large (70cm x 20cm) - Chocolate Luxury Cotton Fabric (Personalised with Text)
FGBAG037LCOL-BMO(P)
£24.99
175 g
20 x 70cm
Yoga Mat Bag
Slim (70cm x 10cm) - Natural Organic Cotton
FGBAG037SCOO-NAT
£22.49
142 g
10 x 70cm
Yoga Mat Bag
Slim (70cm x 10cm) - Natural Organic Cotton (Personalised with Text)
FGBAG037SCOO-NAT(P)
£22.49
142 g
10 x 70cm
Yoga Mat Bag
Regular (70cm x 13cm) - Natural Organic Cotton
FGBAG037RCOO-NAT
£22.49
142 g
13 x 70cm
Yoga Mat Bag
Regular (70cm x 13cm) - Natural Organic Cotton (Personalised with Text)
FGBAG037RCOO-NAT(P)
£22.49
142 g
13 x 70cm
Yoga Mat Bag
Large (70cm x 20cm) - Natural Organic Cotton
FGBAG037LCOO-NAT
£22.49
175 g
20 x 70cm
Yoga Mat Bag
Large (70cm x 20cm) - Natural Organic Cotton (Personalised with Text)
FGBAG037LCOO-NAT(P)
£22.49
175 g
20 x 70cm
Yoga Mat Bag
Slim (70cm x 10cm) - Navy Blue Cotton Fabric
FGBAG037SCOT-BNA
£14.99
142 g
10 x 70cm
Yoga Mat Bag
Slim (70cm x 10cm) - Navy Blue Cotton Fabric (Personalised with Text)
FGBAG037SCOT-BNA(P)
£14.99
142 g
10 x 70cm
Yoga Mat Bag
Regular (70cm x 13cm) - Navy Blue Cotton Fabric
FGBAG037RCOT-BNA
£14.99
142 g
13 x 70cm
Yoga Mat Bag
Regular (70cm x 13cm) - Navy Blue Cotton Fabric (Personalised with Text)
FGBAG037RCOT-BNA(P)
£14.99
142 g
13 x 70cm
Yoga Mat Bag
Large (70cm x 20cm) - Navy Blue Cotton Fabric
FGBAG037LCOT-BNA
£14.99
175 g
20 x 70cm
Yoga Mat Bag
Large (70cm x 20cm) - Navy Blue Cotton Fabric (Personalised with Text)
FGBAG037LCOT-BNA(P)
£14.99
175 g
20 x 70cm