2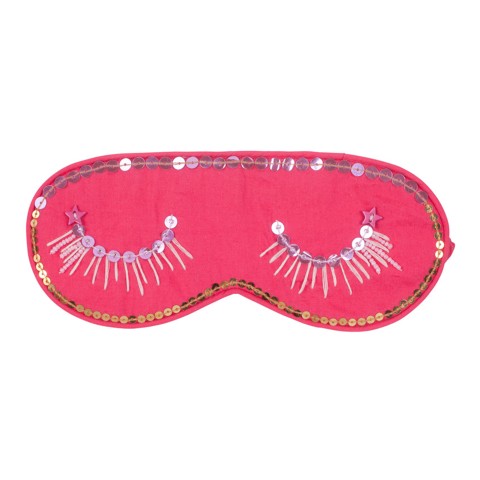 Brand New Hand Made Eye Masks
We have some gorgeous new additions to our Eye Mask range, taken from the exclusive Bombay Duck of London collection.
These hand made sleep masks come with fun and funky designs and are as stylish as they are effective. The sparkley designs are sure to make you smile and as well as looking pretty you also get all the benefits you'd come to expect from a top quality sleep mask such as total blackout and undisturbed sleep.
The two new designs are now available to buy. The bright and bubbly Eyelashes Eye Mask is decorated with sequin details and embroidery whilst the more subtle Button GIrl Eye Mask features some lovely button and craft accessories decorating the front.
If you are looking for a special gift or just want to treat yourself to something extravagant then you can do no wrong with these gorgeous sleep masks.