2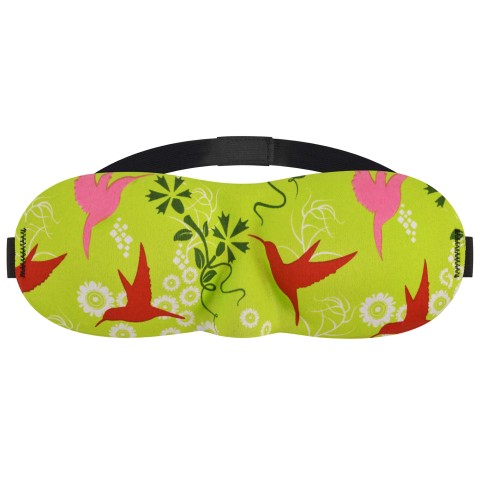 Brand New The Jetrest Luxury Tropical Eye Mask
We have some exciting new additions to our JetRest Luxury Eye Mask range with the arrival of these Tropical Molded designs.
The eye mask comes with molded eye cups and nose piece to provide maximum comfort and avoid any contact with the eye lids. They are manufactured with a fabric layered construction with black inner which helps to completely block out light. The masks are also adjustable with an elasticated velcro strap fitting that is designed to provide an excellent fit.
This stunning range provides style and practicality to produce an eye mask that is both eye catching and effective as a travel accessory and sleep aid. There are seven vibrant designs to choose from with exclusive tropical prints which are suitable for both men and women.
The luxury eye masks are popular amongst keen travellers and shift workers who need to rest during daylight hours. They are also used by beauty therapists and spa treatment centres due to their ability to help promote relaxation and well being. If you are in need of some much needed rest and want to look great whilst you do it, then the JetRest Luxury Molded Eye Masks could be the perfect companion.