2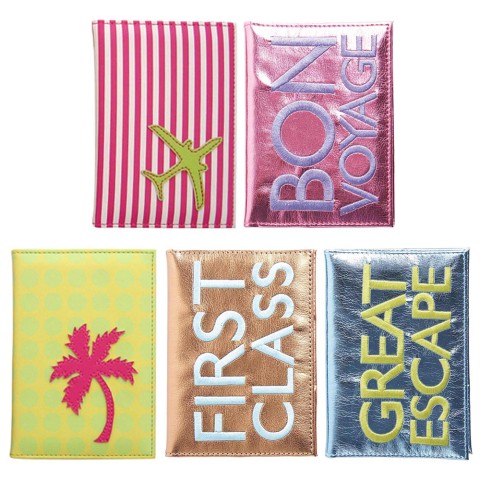 Exclusive Embroidered Travel Accessories
To add to our exciting range of travel accessories we have recently stocked these funky embroidered passport covers and travel wallets so you can holiday in style.
They are taken from the exclusive Bombay Duck London range and come in a variety of bold and beautiful designs which are not only stylish but practical as well.
The passport covers will fit a standard UK passport and come in a faux leather metallic look design with embroidered text whilst the travel wallets come in matching designs and include 4 compartments for storing travel documents and a reverse zip pocket.
With their exuberant colours your luggage will have no problem standing out from the crowd, making it easy to recognise whilst looking fantastic at the same time.