2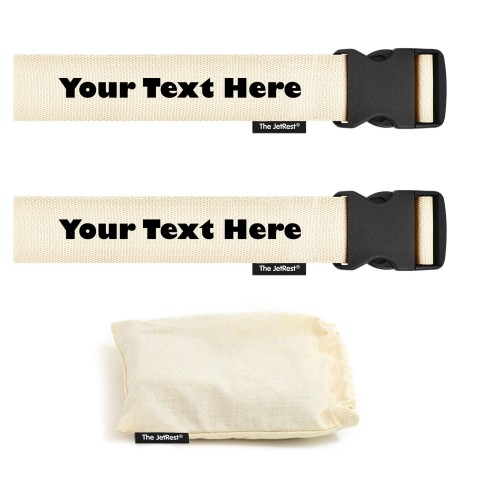 Personalised Cotton Luggage Strap Set
Now available is our premium quality Personalised Cotton Luggage Strap Set which is excellent for protecting delicate pieces of luggage.
The straps are soft on touch yet also extremely durable, providing a fantastic blend of luxury and security. Not only this but the straps are personalised with the text of your choice for no additional cost. You can print a name, initials or slogan of your choice and we will heat press directly on to the cotton straps using the text colour selected from the menu.
The straps come at a standard 180cm length yet can be adjusted right down to fit smaller luggage. When purchasing you also receive a cotton drawstring bag to carry the straps in for absolutely free, perfect for keeping the products safe when not in use.
The straps are available in soft natural and black cotton fabric choices and come at a specially discounted price. If you are looking for something to ensure your valuables are kept safe and are easy to recognise then the Personalised Cotton Luggage Strap Set would be an excellent choice.