2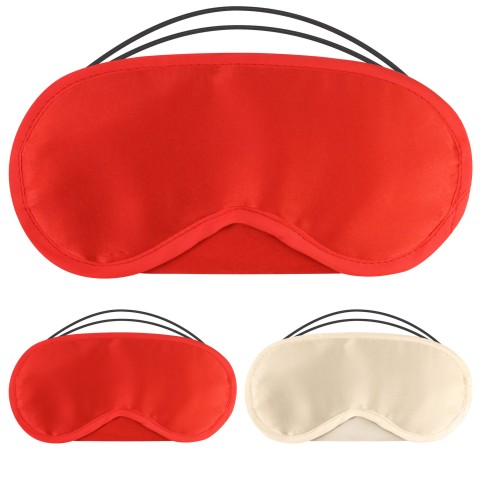 Silk Eye Mask - Luxury Sleep Aid
The 100% silk eye mask is an excellent addition to our ever expanding eye mask range.
This luxurious alternative to our classic airline style eye mask is available in a range of rich colours and comes with a double elastic fastening and nose piece. The fabric feels wonderful to touch and provides  maximum comfort for those wanting to catch up on their sleep. [here]
Not only are the masks effective in blocking out light but they are also affordable and can be personalised with the text of your choice. We can print in a range of colours so you can create a silk eye mask that is totally unique to you.
If you would like to know more about our silk eye masks or have a browse of other eye masks in our collection then you can find all the information [here].