2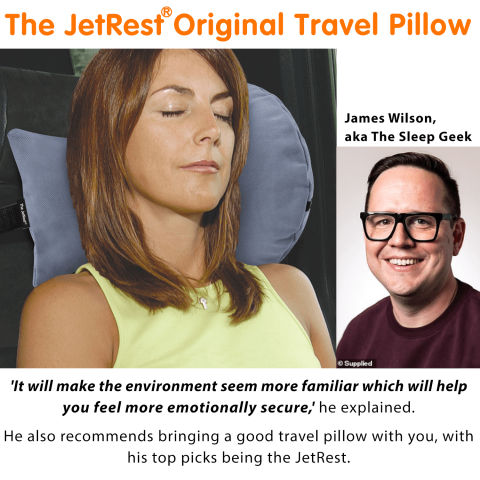 Daily Mail Recommends the Best Travel Pillow
The JetRest® was recommended as one of the "best pick" travel pillows this month where James Wilson in the Daily Mail Online, aka The Sleep Geek provides his top tips for sleeping on a plane and to "Never get jet lag again" when talking with the team at FEMAIL.
The JetRest® Original Travel Pillow has been around for so many years since it's launch in 1999 and is still highly recommended and worth buying in advance of any long-haul holiday. It's UK Made but it really works; it supports your head upright naturally, is super-comfy and packs down lightly for any hand luggage and as James says, bringing a good travel pillow with you is essential.
He adds in his great article also taking some "Sleeep" earplugs too though we're not sure if that was a typo or a general recommendation to take earplugs with you to block out the noise and get some sleep.