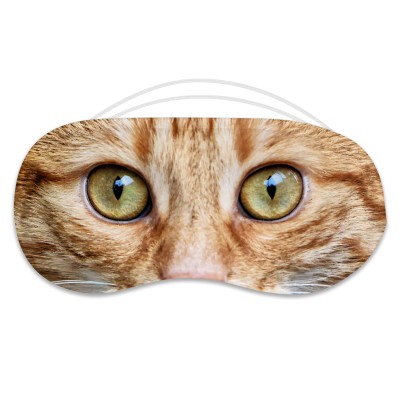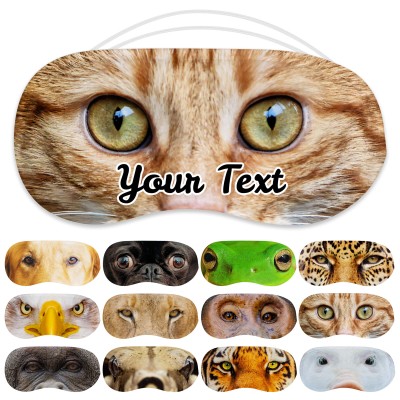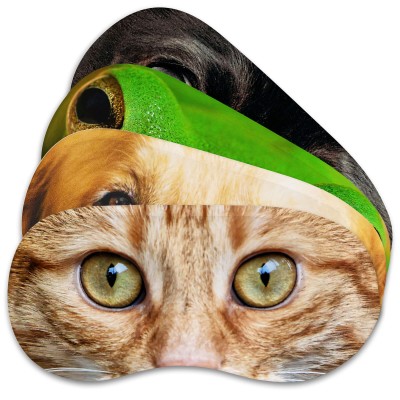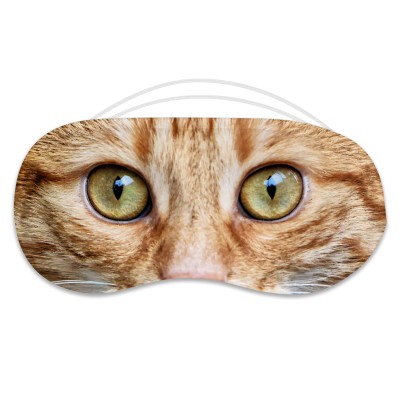 Description
Animal Eye Masks with animal eye prints on a high-quality sleep mask.
Animal Eye Masks.
High-quality prints of animal eyes and faces.
Many animal eye design choices.
UK printed on fast delivery.
Trusted HappySnapGifts® brand.
Reviews
Lion sleep mask
- Bought for child with autism who loves lions and sleeps with a mask every night! Great product and she loves it! (LR, 14/02/22)
Amazing
- Got these after a trip to the Zoo with the family, saw something similar but was very pricey so this was a perfect solution. Great Price for 2 Eye Mask love it! (Robert M, 28/02/20)
Pug
- Got these buy one get one free masks for a friend who loves her dogs. She was over the moon with hers, print was fantastic, so sharp and crisp. And the eye mask itself was a good size. (Marcos, 28/02/20)
Party Favours
- I bought a few of these all in different designs to give away as party favours, they went down a treat. (Peter Hamilton, 27/02/20)
Eye mask addict
- Bought 2 animal print eye masks to add to my collection as I use them all the time. These animal prints are stunning, I got a cat and pug one and they're really nice to use. (Katie, 26/02/20)
Delivery
The information below is for guidance. Actual delivery costs and dates depend on the delivery address, weight and time your order is placed. Cut-off time for Overnight Orders is 12 noon.
| Price | Method | Manufacture Time | Delivery Time | Est. Delivery Date |
| --- | --- | --- | --- | --- |
| £3.99 | 2nd Class (Tracked LL) | 0-3 Days | 2-3 Days | Mon 25 Sep - Fri 29 Sep |
| £5.99 | 1st Class (Tracked LL) | 0-3 Days | 1-2 Days | Fri 22 Sep - Thu 28 Sep |
| £12.94 | DHL Courier (Economy M-F Pre 6pm) | 0-3 Days | 2-3 Days | Mon 25 Sep - Fri 29 Sep |
| £12.99 | Royal Mail Special Delivery (Overnight Mon-Sat Pre 1pm) | Tomorrow | Next Day (Mon-Sat) | Mon 25 Sep |
More Information
| | |
| --- | --- |
| Despatch | 0-3 Days (to Personalise) or Upgrade at Checkout for Overnight Delivery |
| Brand | HappySnapGifts® |
| Country of Origin | China |
| SKU | EMDYE002CA1 |
| Gtin | 5056261049338 |
| Tariff Code | 6307909899 |
| Tariff Description | Eye Mask - Polyester Fabric Woven |
| Product Weight | 11 g |
| Product Dimensions | 10 x 21cm |
Product Options
Fabric
Polyester
Print Theme
Cat, Pug, Dog, Eagle, Fox, Frog, Leopard, Lion, Orangutan, Pig, Tiger, Rabbit
Product Type
Eye Mask
Travel & Outdoors > Personalised Travel Gifts
Home > Eye Masks
Personalised Eye Masks
Animal Eye Mask

Animal Eye Mask
with Cat Eye Design Polyester
EMDYE002CA1
5056261049338
£7.99
11 g
10 x 21cm
Animal Eye Mask
with Black Pug Design Polyester
EMDYE002PU1
5056261049352
£7.99
11 g
10 x 21cm
Animal Eye Mask
with Labrador Dog Design Polyester
EMDYE002DO1
5056261049345
£7.99
11 g
10 x 21cm
Animal Eye Mask
with Eagle Eye Design Polyester
EMDYE002EA1
5056261056121
£7.99
11 g
10 x 21cm
Animal Eye Mask
with Fox Eye Design Polyester
EMDYE002FO1
5056261056138
£7.99
11 g
10 x 21cm
Animal Eye Mask
with Frog Eye Design Polyester
EMDYE002FR1
5056261049369
£7.99
11 g
10 x 21cm
Animal Eye Mask
with Leopard Eye Design Polyester
EMDYE002LE1
5056261056114
£16.99
11 g
10 x 21cm
Animal Eye Mask
with Lion Eyes Design Polyester
EMDYE002LI1
5056261054578
£7.99
11 g
10 x 21cm
Animal Eye Mask
with Orangutan Eye Design Polyester
EMDYE002OR1
5056261054608
£7.99
11 g
10 x 21cm
Animal Eye Mask
with Pig Eye Design Polyester
EMDYE002PI1
5056261056107
£7.99
11 g
10 x 21cm
Animal Eye Mask
with Tiger Eye Design Polyester
EMDYE002TI1
5056261056145
£7.99
11 g
10 x 21cm
Animal Eye Mask
with White Rabbit Eye Design Polyester
EMDYE002BU1
5056261056091
£7.99
11 g
10 x 21cm
Animal Eye Mask
with Cat Eye Design Polyester (Personalised with Text)
EMDYE002CA1(P)
5056656308385
£7.99
11 g
10 x 21cm
Animal Eye Mask
with Black Pug Design Polyester (Personalised with Text)
EMDYE002PU1(P)
5056656308408
£7.99
11 g
10 x 21cm
Animal Eye Mask
with Labrador Dog Design Polyester (Personalised with Text)
EMDYE002DO1(P)
5056656308415
£7.99
11 g
10 x 21cm
Animal Eye Mask
with Eagle Eye Design Polyester (Personalised with Text)
EMDYE002EA1(P)
5056656308422
£7.99
11 g
10 x 21cm
Animal Eye Mask
with Fox Eye Design Polyester (Personalised with Text)
EMDYE002FO1(P)
5056656308439
£7.99
11 g
10 x 21cm
Animal Eye Mask
with Frog Eye Design Polyester (Personalised with Text)
EMDYE002FR1(P)
5056656308446
£7.99
11 g
10 x 21cm
Animal Eye Mask
with Leopard Eye Design Polyester (Personalised with Text)
EMDYE002LE1(P)
5056656308330
£16.99
11 g
10 x 21cm
Animal Eye Mask
with Lion Eyes Design Polyester (Personalised with Text)
EMDYE002LI1(P)
5056656308347
£7.99
11 g
10 x 21cm
Animal Eye Mask
with Orangutan Eye Design Polyester (Personalised with Text)
EMDYE002OR1(P)
5056656308354
£7.99
11 g
10 x 21cm
Animal Eye Mask
with Pig Eye Design Polyester (Personalised with Text)
EMDYE002PI1(P)
5056656308361
£7.99
11 g
10 x 21cm
Animal Eye Mask
with Tiger Eye Design Polyester (Personalised with Text)
EMDYE002TI1(P)
5056656308378
£7.99
11 g
10 x 21cm
Animal Eye Mask
with White Rabbit Eye Design Polyester (Personalised with Text)
EMDYE002BU1(P)
5056656308392
£7.99
11 g
10 x 21cm
Animal Eye Mask