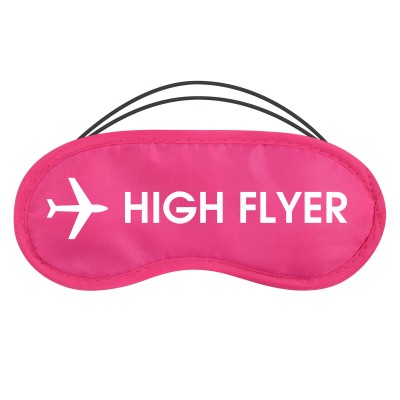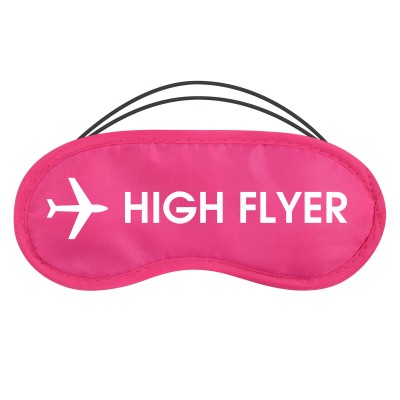 Childrens Eye Masks with Themed Design
Description
Childrens Airline Eye Masks with Printed Theme for little travellers and sleepers.
Themed Designer Low-cost kids eye masks.
Double elastic fastening to hold in place.
Smaller airline eye masks.
Available in 2 colours.
Approximately 15cm by 7cm.
Trusted HappySnapGifts® brand.
Kids eye masks with super cool theme print available in 2 colours and sized for little folk.
Reviews
Great for children
- Bought these for my son's birthday party and they all loved them, they got there name with a football icon which looked amazing! (Leo J, 28/02/20)
For my kids
- Got each of my 4 kids an eye mask in both colours, they use them quite often when travelling or just to block the light out when sleeping during day. They obviously work as they are gone in few mins. Design gives an extra added touch (Fred, 28/02/20)
Party Game
- I used these for my daughter 8th birthday for a party game and as giveaways with all her friend's names on them. They loved them and I would definitely recommend TheJetRest to anyone. (Chelsea Hammond, 27/02/20)
Kid's Loved them
- My kid's love their eye masks and want me to buy them more because they like the themed designs so much!!! (Richard M, 26/02/20)
Delivery
The information below is for guidance. Actual delivery costs and dates depend on the delivery address, weight and time your order is placed. Cut-off time for Overnight Orders is 12 noon.
| Price | Method | Manufacture Time | Delivery Time | Est. Delivery Date |
| --- | --- | --- | --- | --- |
| £3.99 | 2nd Class (Tracked LL) | 0-3 Days | 2-3 Days | Thu 7 Dec - Wed 13 Dec |
| £5.99 | 1st Class (Tracked LL) | 0-3 Days | 1-2 Days | Wed 6 Dec - Tue 12 Dec |
| £12.93 | DHL Courier (Economy M-F Pre 6pm) | 0-3 Days | 2-3 Days | Thu 7 Dec - Wed 13 Dec |
| £14.99 | Royal Mail Special Delivery (Overnight Mon-Sat Pre 1pm) | Today | Next Day (Mon-Sat) | Mon 4 Dec |
More Information
| | |
| --- | --- |
| Despatch | 0-3 Days (to Personalise) or Upgrade at Checkout for Overnight Delivery |
| Brand | HappySnapGifts® |
| Country of Origin | United Kingdom |
| SKU | EMCHFU001(ARP) |
| Gtin | 5056261012646 |
| Tariff Code | 6307909899 |
| Tariff Description | Eye Mask - Polyester Fabric Woven |
| Product Weight | 5 g |
| Product Dimensions | 7 x 15cm |
Product Options
Fabric
Polyester
Eye Mask Colour
Fuchsia Pink, Royal Blue
Design
Aeroplanes, Clouds, Sunglasses, Footy, Little Diva, Love Hearts, Princess, Moon & Stars, Sharks and Anchor, Unicorn, ZZZZ
Product Type
Eye Mask
Travel & Outdoors > Personalised Travel Gifts
Home > Eye Masks
Kids eye masks
Personalised Eye Masks

Childrens Eye Masks with Themed Design
with Aeroplane Design - Fuchsia Pink Polyester
EMCHFU001(ARP)
5056261012646
£4.99
5 g
7 x 15cm
Childrens Eye Masks with Themed Design
with Aeroplane Design - Royal Blue Polyester
EMCHRO001(ARP)
5056656311019
£4.99
5 g
7 x 15cm
Childrens Eye Masks with Themed Design
with Clouds Theme - Fuchsia Pink Polyester
EMCHFU001(CLO)
5056656311026
£4.99
5 g
7 x 15cm
Childrens Eye Masks with Themed Design
with Clouds Theme - Royal Blue Polyester
EMCHRO001(CLO)
5056656311033
£4.99
5 g
7 x 15cm
Childrens Eye Masks with Themed Design
with Sunglasses Theme - Fuchsia Pink Polyester
EMCHFU001(SUG)
5056656311057
£4.99
5 g
7 x 15cm
Childrens Eye Masks with Themed Design
with Sunglasses Theme - Royal Blue Polyester
EMCHRO001(SUG)
5056656311040
£4.99
5 g
7 x 15cm
Childrens Eye Masks with Themed Design
Football Theme - Fuchsia Pink Polyester
EMCHFU001(FOM)
5056656311064
£4.99
5 g
7 x 15cm
Childrens Eye Masks with Themed Design
Football Theme - Royal Blue Polyester
EMCHRO001(FOM)
5056656311071
£4.99
5 g
7 x 15cm
Childrens Eye Masks with Themed Design
with Little Diva Theme - Fuchsia Pink Polyester
EMCHFU001(LID)
5056656311088
£4.99
5 g
7 x 15cm
Childrens Eye Masks with Themed Design
with Little Diva Theme - Royal Blue Polyester
EMCHRO001(LID)
5056656311095
£4.99
5 g
7 x 15cm
Childrens Eye Masks with Themed Design
with Love Hearts Theme - Fuchsia Pink Polyester
EMCHFU001(LOV)
5056656311101
£4.99
5 g
7 x 15cm
Childrens Eye Masks with Themed Design
with Love Hearts Theme - Royal Blue Polyester
EMCHRO001(LOV)
5056656311118
£4.99
5 g
7 x 15cm
Childrens Eye Masks with Themed Design
with Princess Theme - Fuchsia Pink Polyester
EMCHFU001(PRI)
5056656311149
£4.99
5 g
7 x 15cm
Childrens Eye Masks with Themed Design
with Princess Theme - Royal Blue Polyester
EMCHRO001(PRI)
5056656311156
£4.99
5 g
7 x 15cm
Childrens Eye Masks with Themed Design
with Moon & Stars Theme - Fuchsia Pink Polyester
EMCHFU001(MOO)
5056656311132
£4.99
5 g
7 x 15cm
Childrens Eye Masks with Themed Design
with Moon & Stars Theme - Royal Blue Polyester
EMCHRO001(MOO)
5056656311125
£4.99
5 g
7 x 15cm
Childrens Eye Masks with Themed Design
with Sharks and Anchor Print - Fuchsia Pink Polyester
EMCHFU001(SHA)
5056656311163
£4.99
5 g
7 x 15cm
Childrens Eye Masks with Themed Design
with Sharks and Anchor Print - Royal Blue Polyester
EMCHRO001(SHA)
5056656311170
£4.99
5 g
7 x 15cm
Childrens Eye Masks with Themed Design
with Unicorn Print - Fuchsia Pink Polyester
EMCHFU001(UNI)
5056656310999
£4.99
5 g
7 x 15cm
Childrens Eye Masks with Themed Design
with Unicorn Print - Royal Blue Polyester
EMCHRO001(UNI)
5056656311002
£4.99
5 g
7 x 15cm
Childrens Eye Masks with Themed Design
with ZZZ design - Fuchsia Pink Polyester
EMCHFU001(ZZZ)
5056656310975
£4.99
5 g
7 x 15cm
Childrens Eye Masks with Themed Design
with ZZZ design - Royal Blue Polyester
EMCHRO001(ZZZ)
5056656310982
£4.99
5 g
7 x 15cm
Childrens Eye Masks with Themed Design