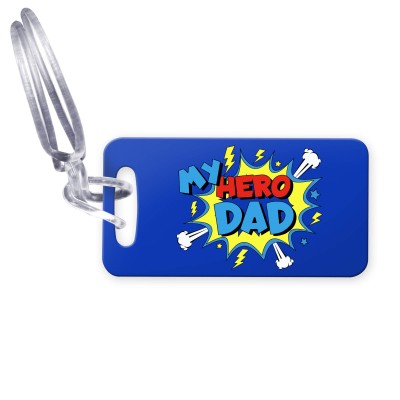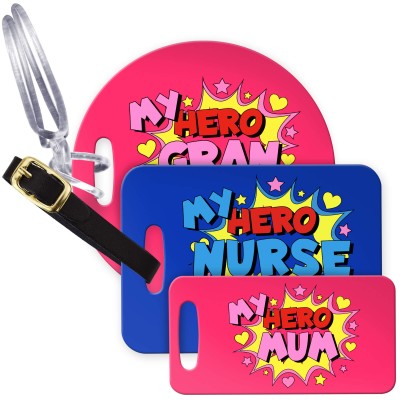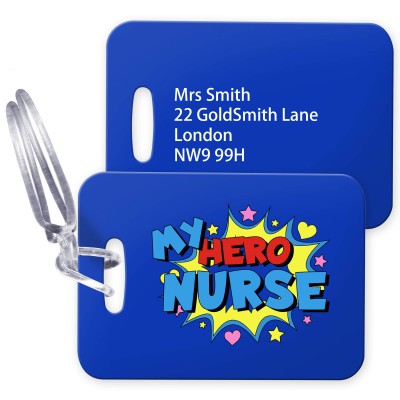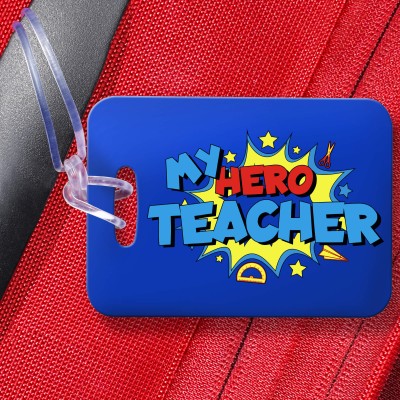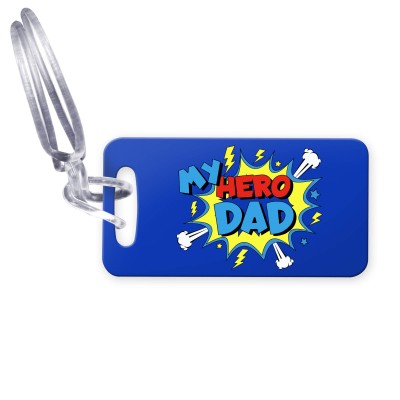 Personalised Luggage Tags with My Hero Design
Description
Personalised Luggage Tags with your very own My Hero Design choice.
Luggage Tags personalised with text.
UK Printed with My Hero design choice.
Fastening options for the suitcase tags.
Trusted HappySnapGifts® brand.
Reviews
Delivery
The information below is for guidance. Actual delivery costs and dates depend on the delivery address, weight and time your order is placed. Cut-off time for Overnight Orders is 12 noon.
| Price | Method | Manufacture Time | Delivery Time | Est. Delivery Date |
| --- | --- | --- | --- | --- |
| £3.99 | 2nd Class (Tracked LL) | 0-3 Days | 2-3 Days | Mon 25 Sep - Fri 29 Sep |
| £5.99 | 1st Class (Tracked LL) | 0-3 Days | 1-2 Days | Fri 22 Sep - Thu 28 Sep |
| £12.91 | DHL Courier (Economy M-F Pre 6pm) | 0-3 Days | 2-3 Days | Mon 25 Sep - Fri 29 Sep |
| £12.99 | Royal Mail Special Delivery (Overnight Mon-Sat Pre 1pm) | Tomorrow | Next Day (Mon-Sat) | Mon 25 Sep |
More Information
| | |
| --- | --- |
| Despatch | 0-3 Days (to Personalise) or Upgrade at Checkout for Overnight Delivery |
| Brand | HappySnapGifts® |
| RRP | £9.99 |
| Country of Origin | United Kingdom |
| SKU | FGLUG024MYH-DA1(CL)(P) |
| Gtin | 5056261077331 |
| Tariff Code | 3926909790 |
| Tariff Description | Luggage Tag |
| Product Weight | 19 g |
| Product Dimensions | 9 x 4.5cm |
Product Options
Size
9cm x 4.5cm, 10cm x 7cm, 10cm Circle
Fabric
Polyester - Non Fabric
My Hero
Dad, Mum, Boy, Girl, Brother, Sister, Aunt, Baby, Boss, Carer, Doctor, Employee, Gran, Grandad, MP, Nephew, Niece, Nurse, Pops, Surgeon, Teacher, Uncle
Finishings
Clear Loop
Product Type
Luggage Tags
Travel & Outdoors > Travel Gifts
personalised luggage tags

Personalised Luggage Tags with My Hero Design
(9cm x 4.5cm) (Aunt) with Clear Loop (Personalised with Text)
FGLUG024MYH-AU1(CL)(P)
5056261077171
£9.99
19 g
9 x 4.5cm
Personalised Luggage Tags with My Hero Design
(10cm x 7cm) (Aunt) with Clear Loop (Personalised with Text)
FGLUG025MYH-AU1(CL)(P)
5056261077362
£10.99
37 g
10 x 7cm
Personalised Luggage Tags with My Hero Design
(10cm Circle) (Aunt) with Clear Loop (Personalised with Text)
FGLUG026MYH-AU1(CL)(P)
5056261077553
£11.99
37 g
10 x 10cm
Personalised Luggage Tags with My Hero Design
(9cm x 4.5cm) (Carer) with Clear Loop (Personalised with Text)
FGLUG024MYH-CA1(CL)(P)
5056261077935
£9.99
19 g
9 x 4.5cm
Personalised Luggage Tags with My Hero Design
(10cm x 7cm) (Carer) with Clear Loop (Personalised with Text)
FGLUG025MYH-CA1(CL)(P)
5056261077942
£10.99
37 g
10 x 7cm
Personalised Luggage Tags with My Hero Design
(10cm Circle) (Carer) with Clear Loop (Personalised with Text)
FGLUG026MYH-CA1(CL)(P)
5056261077966
£11.99
37 g
10 x 10cm
Personalised Luggage Tags with My Hero Design
(9cm x 4.5cm) (Baby) with Clear Loop (Personalised with Text)
FGLUG024MYH-BA1(CL)(P)
5056261077188
£9.99
19 g
9 x 4.5cm
Personalised Luggage Tags with My Hero Design
(10cm x 7cm) (Baby) with Clear Loop (Personalised with Text)
FGLUG025MYH-BA1(CL)(P)
5056261077379
£10.99
37 g
10 x 7cm
Personalised Luggage Tags with My Hero Design
(10cm Circle) (Baby) with Clear Loop (Personalised with Text)
FGLUG026MYH-BA1(CL)(P)
5056261077560
£11.99
37 g
10 x 10cm
Personalised Luggage Tags with My Hero Design
(9cm x 4.5cm) (Surgeon) with Clear Loop (Personalised with Text)
FGLUG024MYH-SU1(CL)(P)
5056261077997
£9.99
19 g
9 x 4.5cm
Personalised Luggage Tags with My Hero Design
(10cm x 7cm) (Surgeon) with Clear Loop (Personalised with Text)
FGLUG025MYH-SU1(CL)(P)
5056261078000
£10.99
37 g
10 x 7cm
Personalised Luggage Tags with My Hero Design
(10cm Circle) (Surgeon) with Clear Loop (Personalised with Text)
FGLUG026MYH-SU1(CL)(P)
5056261077928
£11.99
37 g
10 x 10cm
Personalised Luggage Tags with My Hero Design
(9cm x 4.5cm) (Boss) with Clear Loop (Personalised with Text)
FGLUG024MYH-BS1(CL)(P)
5056261077195
£9.99
19 g
9 x 4.5cm
Personalised Luggage Tags with My Hero Design
(10cm x 7cm) (Boss) with Clear Loop (Personalised with Text)
FGLUG025MYH-BS1(CL)(P)
5056261077386
£10.99
37 g
10 x 7cm
Personalised Luggage Tags with My Hero Design
(10cm Circle) (Boss) with Clear Loop (Personalised with Text)
FGLUG026MYH-BS1(CL)(P)
5056261077577
£11.99
37 g
10 x 10cm
Personalised Luggage Tags with My Hero Design
(9cm x 4.5cm) (MP) with Clear Loop (Personalised with Text)
FGLUG024MYH-MP1(CL)(P)
5056261077959
£9.99
19 g
9 x 4.5cm
Personalised Luggage Tags with My Hero Design
(10cm x 7cm) (MP) with Clear Loop (Personalised with Text)
FGLUG025MYH-MP1(CL)(P)
5056261077973
£10.99
37 g
10 x 7cm
Personalised Luggage Tags with My Hero Design
(10cm Circle) (MP) with Clear Loop (Personalised with Text)
FGLUG026MYH-MP1(CL)(P)
5056261077980
£11.99
37 g
10 x 10cm
Personalised Luggage Tags with My Hero Design
(9cm x 4.5cm) (Nurse) with Clear Loop (Personalised with Text)
FGLUG024MYH-NU1(CL)(P)
5056261077201
£9.99
19 g
9 x 4.5cm
Personalised Luggage Tags with My Hero Design
(10cm x 7cm) (Nurse) with Clear Loop (Personalised with Text)
FGLUG025MYH-NU1(CL)(P)
5056261077393
£10.99
37 g
10 x 7cm
Personalised Luggage Tags with My Hero Design
(10cm Circle) (Nurse) with Clear Loop (Personalised with Text)
FGLUG026MYH-NU1(CL)(P)
5056261077584
£11.99
37 g
10 x 10cm
Personalised Luggage Tags with My Hero Design
(9cm x 4.5cm) (Doctor) with Clear Loop (Personalised with Text)
FGLUG024MYH-DR1(CL)(P)
5056261077218
£9.99
19 g
9 x 4.5cm
Personalised Luggage Tags with My Hero Design
(10cm x 7cm) (Doctor) with Clear Loop (Personalised with Text)
FGLUG025MYH-DR1(CL)(P)
5056261077409
£10.99
37 g
10 x 7cm
Personalised Luggage Tags with My Hero Design
(10cm Circle) (Doctor) with Clear Loop (Personalised with Text)
FGLUG026MYH-DR1(CL)(P)
5056261077591
£11.99
37 g
10 x 10cm
Personalised Luggage Tags with My Hero Design
(9cm x 4.5cm) (Uncle) with Clear Loop (Personalised with Text)
FGLUG024MYH-UN1(CL)(P)
5056261077225
£9.99
19 g
9 x 4.5cm
Personalised Luggage Tags with My Hero Design
(10cm x 7cm) (Uncle) with Clear Loop (Personalised with Text)
FGLUG025MYH-UN1(CL)(P)
5056261077416
£10.99
37 g
10 x 7cm
Personalised Luggage Tags with My Hero Design
(10cm Circle) (Uncle) with Clear Loop (Personalised with Text)
FGLUG026MYH-UN1(CL)(P)
5056261077607
£11.99
37 g
10 x 10cm
Personalised Luggage Tags with My Hero Design
(9cm x 4.5cm) (Teacher) with Clear Loop (Personalised with Text)
FGLUG024MYH-TE1(CL)(P)
5056261077232
£9.99
19 g
9 x 4.5cm
Personalised Luggage Tags with My Hero Design
(10cm x 7cm) (Teacher) with Clear Loop (Personalised with Text)
FGLUG025MYH-TE1(CL)(P)
5056261077423
£10.99
37 g
10 x 7cm
Personalised Luggage Tags with My Hero Design
(10cm Circle) (Teacher) with Clear Loop (Personalised with Text)
FGLUG026MYH-TE1(CL)(P)
5056261077614
£11.99
37 g
10 x 10cm
Personalised Luggage Tags with My Hero Design
(9cm x 4.5cm) (Sister) with Clear Loop (Personalised with Text)
FGLUG024MYH-SI1(CL)(P)
5056261077249
£9.99
19 g
9 x 4.5cm
Personalised Luggage Tags with My Hero Design
(10cm x 7cm) (Sister) with Clear Loop (Personalised with Text)
FGLUG025MYH-SI1(CL)(P)
5056261077430
£10.99
37 g
10 x 7cm
Personalised Luggage Tags with My Hero Design
(10cm Circle) (Sister) with Clear Loop (Personalised with Text)
FGLUG026MYH-SI1(CL)(P)
5056261077621
£11.99
37 g
10 x 10cm
Personalised Luggage Tags with My Hero Design
(9cm x 4.5cm) (Nephew) with Clear Loop (Personalised with Text)
FGLUG024MYH-NE1(CL)(P)
5056261077256
£9.99
19 g
9 x 4.5cm
Personalised Luggage Tags with My Hero Design
(10cm x 7cm) (Nephew) with Clear Loop (Personalised with Text)
FGLUG025MYH-NE1(CL)(P)
5056261077447
£10.99
37 g
10 x 7cm
Personalised Luggage Tags with My Hero Design
(10cm Circle) (Nephew) with Clear Loop (Personalised with Text)
FGLUG026MYH-NE1(CL)(P)
5056261077638
£11.99
37 g
10 x 10cm
Personalised Luggage Tags with My Hero Design
(9cm x 4.5cm) (Niece) with Clear Loop (Personalised with Text)
FGLUG024MYH-NI1(CL)(P)
5056261077263
£9.99
19 g
9 x 4.5cm
Personalised Luggage Tags with My Hero Design
(10cm x 7cm) (Niece) with Clear Loop (Personalised with Text)
FGLUG025MYH-NI1(CL)(P)
5056261077454
£10.99
37 g
10 x 7cm
Personalised Luggage Tags with My Hero Design
(10cm Circle) (Niece) with Clear Loop (Personalised with Text)
FGLUG026MYH-NI1(CL)(P)
5056261077645
£11.99
37 g
10 x 10cm
Personalised Luggage Tags with My Hero Design
(9cm x 4.5cm) (Pops) with Clear Loop (Personalised with Text)
FGLUG024MYH-PO1(CL)(P)
5056261077270
£9.99
19 g
9 x 4.5cm
Personalised Luggage Tags with My Hero Design
(10cm x 7cm) (Pops) with Clear Loop (Personalised with Text)
FGLUG025MYH-PO1(CL)(P)
5056261077461
£10.99
37 g
10 x 7cm
Personalised Luggage Tags with My Hero Design
(10cm Circle) (Pops) with Clear Loop (Personalised with Text)
FGLUG026MYH-PO1(CL)(P)
5056261077652
£11.99
37 g
10 x 10cm
Personalised Luggage Tags with My Hero Design
(9cm x 4.5cm) (Grandad) with Clear Loop (Personalised with Text)
FGLUG024MYH-GD1(CL)(P)
5056261077287
£9.99
19 g
9 x 4.5cm
Personalised Luggage Tags with My Hero Design
(10cm x 7cm) (Grandad) with Clear Loop (Personalised with Text)
FGLUG025MYH-GD1(CL)(P)
5056261077478
£10.99
37 g
10 x 7cm
Personalised Luggage Tags with My Hero Design
(10cm Circle) (Grandad) with Clear Loop (Personalised with Text)
FGLUG026MYH-GD1(CL)(P)
5056261077669
£11.99
37 g
10 x 10cm
Personalised Luggage Tags with My Hero Design
(9cm x 4.5cm) (Mum) with Clear Loop (Personalised with Text)
FGLUG024MYH-MU1(CL)(P)
5056261077294
£9.99
19 g
9 x 4.5cm
Personalised Luggage Tags with My Hero Design
(10cm x 7cm) (Mum) with Clear Loop (Personalised with Text)
FGLUG025MYH-MU1(CL)(P)
5056261077485
£10.99
37 g
10 x 7cm
Personalised Luggage Tags with My Hero Design
(10cm Circle) (Mum) with Clear Loop (Personalised with Text)
FGLUG026MYH-MU1(CL)(P)
5056261077676
£11.99
37 g
10 x 10cm
Personalised Luggage Tags with My Hero Design
(9cm x 4.5cm) (Gran) with Clear Loop (Personalised with Text)
FGLUG024MYH-GN2(CL)(P)
5056261077300
£9.99
19 g
9 x 4.5cm
Personalised Luggage Tags with My Hero Design
(10cm x 7cm) (Gran) with Clear Loop (Personalised with Text)
FGLUG025MYH-GN2(CL)(P)
5056261077492
£10.99
37 g
10 x 7cm
Personalised Luggage Tags with My Hero Design
(10cm Circle) (Gran) with Clear Loop (Personalised with Text)
FGLUG026MYH-GN2(CL)(P)
5056261077683
£11.99
37 g
10 x 10cm
Personalised Luggage Tags with My Hero Design
(9cm x 4.5cm) (Girl) with Clear Loop (Personalised with Text)
FGLUG024MYH-GI1(CL)(P)
5056261077317
£9.99
19 g
9 x 4.5cm
Personalised Luggage Tags with My Hero Design
(10cm x 7cm) (Girl) with Clear Loop (Personalised with Text)
FGLUG025MYH-GI1(CL)(P)
5056261077508
£10.99
37 g
10 x 7cm
Personalised Luggage Tags with My Hero Design
(10cm Circle) (Girl) with Clear Loop (Personalised with Text)
FGLUG026MYH-GI1(CL)(P)
5056261077690
£11.99
37 g
10 x 10cm
Personalised Luggage Tags with My Hero Design
(9cm x 4.5cm) (Employee) with Clear Loop (Personalised with Text)
FGLUG024MYH-EM1(CL)(P)
5056261077324
£9.99
19 g
9 x 4.5cm
Personalised Luggage Tags with My Hero Design
(10cm x 7cm) (Employee) with Clear Loop (Personalised with Text)
FGLUG025MYH-EM1(CL)(P)
5056261077515
£10.99
37 g
10 x 7cm
Personalised Luggage Tags with My Hero Design
(10cm Circle) (Employee) with Clear Loop (Personalised with Text)
FGLUG026MYH-EM1(CL)(P)
5056261077706
£11.99
37 g
10 x 10cm
Personalised Luggage Tags with My Hero Design
(9cm x 4.5cm) (Dad) with Clear Loop (Personalised with Text)
FGLUG024MYH-DA1(CL)(P)
5056261077331
£9.99
19 g
9 x 4.5cm
Personalised Luggage Tags with My Hero Design
(10cm x 7cm) (Dad) with Clear Loop (Personalised with Text)
FGLUG025MYH-DA1(CL)(P)
5056261077522
£10.99
37 g
10 x 7cm
Personalised Luggage Tags with My Hero Design
(10cm Circle) (Dad) with Clear Loop (Personalised with Text)
FGLUG026MYH-DA1(CL)(P)
5056261077713
£11.99
37 g
10 x 10cm
Personalised Luggage Tags with My Hero Design
(9cm x 4.5cm) (Boy) with Clear Loop (Personalised with Text)
FGLUG024MYH-BO1(CL)(P)
5056261077348
£9.99
19 g
9 x 4.5cm
Personalised Luggage Tags with My Hero Design
(10cm x 7cm) (Boy) with Clear Loop (Personalised with Text)
FGLUG025MYH-BO1(CL)(P)
5056261077539
£10.99
37 g
10 x 7cm
Personalised Luggage Tags with My Hero Design
(10cm Circle) (Boy) with Clear Loop (Personalised with Text)
FGLUG026MYH-BO1(CL)(P)
5056261077720
£11.99
37 g
10 x 10cm
Personalised Luggage Tags with My Hero Design
(9cm x 4.5cm) (Brother) with Clear Loop (Personalised with Text)
FGLUG024MYH-BR1(CL)(P)
5056261077355
£9.99
19 g
9 x 4.5cm
Personalised Luggage Tags with My Hero Design
(10cm x 7cm) (Brother) with Clear Loop (Personalised with Text)
FGLUG025MYH-BR1(CL)(P)
5056261077546
£10.99
37 g
10 x 7cm
Personalised Luggage Tags with My Hero Design
(10cm Circle) (Brother) with Clear Loop (Personalised with Text)
FGLUG026MYH-BR1(CL)(P)
5056261077737
£11.99
37 g
10 x 10cm
Personalised Luggage Tags with My Hero Design