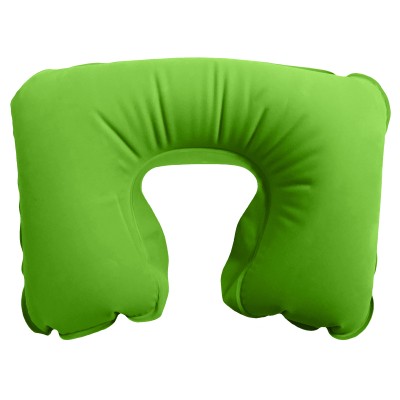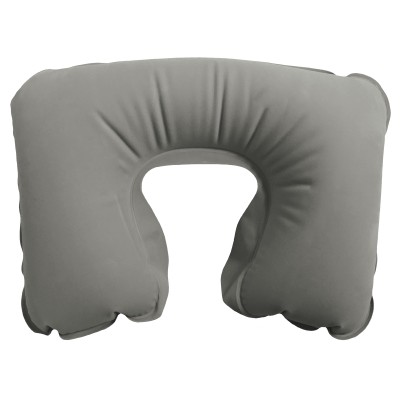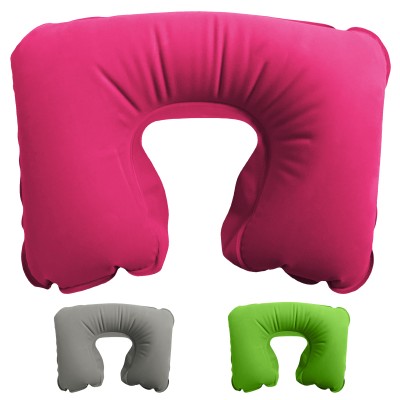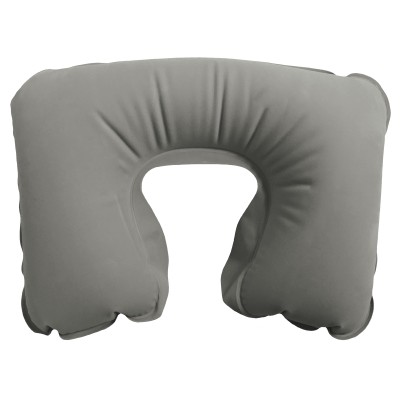 Description
The JetRest® Inflatable U-Shape Travel Neck Pillow available in a rainbow of stunning colour options.
Inflates and deflates within seconds.
Super soft textured flock construction.
Ultra portable and featherlight.
Folds to the size of a passport.
The JetRest® Inflatable U-Shape Travel Neck Pillow is perfect for budget conscious travelers and is designed to make long journeys comfortable. Inflated within seconds, this super portable travel pillow is available in a twin pack as standard and offers exceptional travel comfort on planes, coaches, buses and cars.
This stunning neck cushion can be folded down to the size of a passport and will fit inside your pocket without any issue. We've integrated an ergonomic, no fuss inflation valve into this U-shape pillow which inflates the cushion with little to no effort. The valve can be cleverly pushed into the pillow and concealed when not in use.
Reviews
My Friend was really impressed with is neck pillow, she found it very easy and comfortable to use.
- I was delighted to receive this as FREE gift, it is so useful and very comfortable to use. Thank you ! (Junielew)
Just perfect neck rest
- Ideal to use on a long coach trip. Comfortable neckrest. Perfect for having a restful doze. Also very good to use when watching television. Good quality and well made. Recommended. (John Harley)
Not used yet but hope they will be comfortable on plane.
- Easily carried as an extra. (PJ)
What a Relief- Coach Travel is no longer a Pain in the Neck!
- Coach Journeys without my Travel Pillow leave me with a painful neck but when I use it to rest my head it adds a touch of real luxury! (Raymondo)
My holiday
- Brought for my holiday lovely colour not used it yet (lisa Kirkby)
Travel pillows
- Haven't used them yet but seem fine for purpose. Great value on BOGOF and fold down really small so great for shoving in your bag. (Di)
little cushion big results
- This cushion was perfect to help have a comfortable sleep on long haul flight.Excellent product and price (Chris Young)
Great for the family
- Bought for 4 adults on a 9 hour flight and 3 hour coach transfer, were really Comfy and the best value around. Great service, arrived really quickly, would recommend this company and use again. (Deb)
Travel Pillows
- These travel pillows are compact, easy to inflate and very comfortable. Extremely good value. Arrived promptly after ordering and good communication from the company throughout the whole process (Helen in Crediton)
Absolutely love it
- The pillow does exactly what we expected, easy to inflate/deflate and makes flights far more comfortable. Delivery quicker than promised. Company very easy to deal with (Chris H)
Good
- Good product, good service (Sue)
great travel aid
- excellent travel aid, really comfortable, easy to inflate takes up no room in your carry-on bag better than some i've seen for 4 times the price. (Peter Hamilton)
Perfect solution
- Bought this neck pillow to use on a recent trip to Cyprus. Blew up easily , and was comfortable on my neck and helped to stop my head falling forward during the flight. I also have a coccyx injury and I turned the pillow around and sat on it for a while to relieve my lower back pain, bliss. (Claire P)
Just right for my afternoon siesta
- An ideal product to use when I'm taking my afternoon nap in an armchair or a deckchair. (Mawagab)
Very comfortable and Good looking neck cushion
- Used for the first time on a 4hr plane journey,easy to inflate,and comfortable fit.Would recommended, great price. (Weejean)
Lovely pillows
- The pillows were comfortable and great value for money (D_London)
Ideal for travelling
- After many years promising to purchase inflatable neck pillows for travelling, finally got around to purchasing 2 X 2 packs of U Shape inflatable Travel Neck Pillows from The Jet Rest. com. Very easy to order on line, at very competitive price, and arrived promptly as promised. Easy to inflate, and easy storage when deflated. Have not tried in earnest as yet but have worn around the house. Give good support and is comfortable. Very satisfied with the purchase. (Keith)
lovely neck cushion
- Great value, great quality , lovely snug and comfortable , soft against the skin (Jill pope)
Soft Inflatable Pillows, excellent value for money!
- I ordered six of these for our children for our long haul flights to America. Great space savers & did the trick. I then used one for a coach trip to Germany & when not used for dozing I used it to cushion the base of my back. Very comfortable. (Jacqui Young)
comfi cushion
- Very comfortable to use, stopped that inevitable "crick in the neck" when falling asleep on a flight (Ann Lawrence)
Good xmas presents
- Excellent item quickly dispatched and great value for money! (Tim Baldwin)
Inflatable Travel Pillows
- Purchased two of these for a long haul flight to South America. Ordering was easy, they arrived very quickly and ensured a comfortable flight. Would certainly purchase from Jetrest again. Good service. (anonymous)
Inflatable Travel Pillow
- The reason I ordered an inflatable pillow is because sometime previously I had bought a reclining chair and found that when I put it in the reclining position that if I wanted to watch the T.V. I had to raise my head. If I used an ordinary cushion it was fine until I moved, then the cushion would slip down. I find that your product works admirably well for me. I must also commend you on the price, both of the product and the postage and the speed of delivery. (anonymous)
Delivery
The information below is for guidance. Actual delivery costs and dates depend on the delivery address, weight and time your order is placed. Cut-off time for Overnight Orders is 12 noon.
| Price | Method | Manufacture Time | Delivery Time | Est. Delivery Date |
| --- | --- | --- | --- | --- |
| £3.99 | 2nd Class (Tracked LL) | 0-1 Days | 2-3 Days | Mon 25 Sep - Wed 27 Sep |
| £5.99 | 1st Class (Tracked LL) | 0-1 Days | 1-2 Days | Fri 22 Sep - Tue 26 Sep |
| £12.94 | DHL Courier (Economy M-F Pre 6pm) | 0-1 Days | 2-3 Days | Mon 25 Sep - Wed 27 Sep |
| £12.99 | Royal Mail Special Delivery (Overnight Mon-Sat Pre 1pm) | Tomorrow | Next Day (Mon-Sat) | Mon 25 Sep |
More Information
| | |
| --- | --- |
| Despatch | Today (Cut off time 3pm M-F) |
| Brand | The JetRest® |
| Country of Origin | China |
| SKU | FGINF001 |
| Gtin | 5056261022003 |
| Tariff Code | 3926909290 |
| Tariff Description | Travel Pillow - Inflatable without cover |
| Product Weight | 62 g |
Product Options
Colour
Grey, Fuchsia Pink, Lime Green
Product Type
Travel Pillow
Travel Pillows > Inflatable Travel Pillows
travel cushion
airplane pillow
travelpillow

Inflatable Travel Pillow
Green
FGINF011
5056261021983
£1.99
62 g
Inflatable Travel Pillow
Grey
FGINF001
5056261022003
£1.99
62 g
Inflatable Travel Pillow
Fuchsia Pink
FGINF006
5056261021990
£1.99
62 g