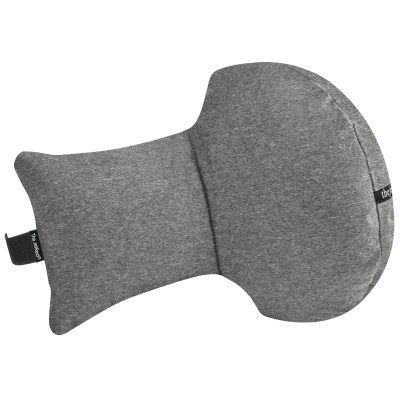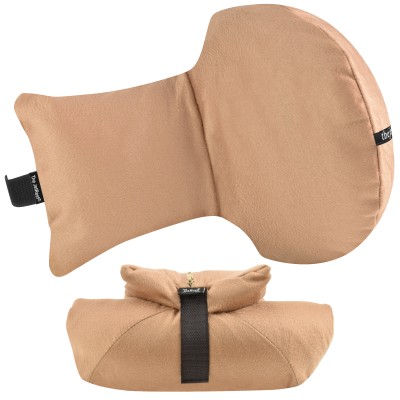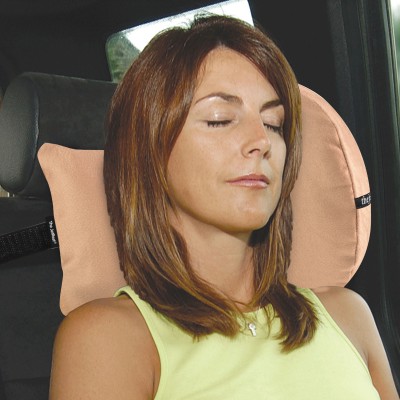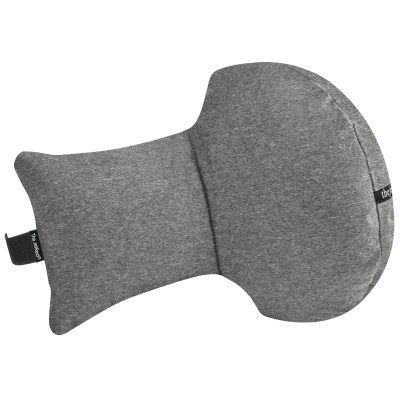 The JetRest® Luxury Travel Pillow (Cashmere)
UK Made
BS5852 : 1988
Hypo-Allergenic Filling
Zips - Oeko-Tex
Description
Truly the most luxurious travel pillow available, with covers in 100% Scottish cashmere and all the unique benefits from the comfort of The JetRest® shape and design.
Cashmere travel cushion covers.
Designed to cushion the head upright while resting.
Works on any seat high enough to lean back against.
Perfect for planes, trains, coaches or cars or even at home watching TV.
FREE protective drawstring bag to keep the travel pillow clean when not in use.
Trusted JetRest® brand
100% Cashmere covers
The JetRest® First Class Travel Pillow is made with covers made in simply the best cashmere we could source. Most cashmere tends to be fluffy by nature as rugs and clothing are usually made from the fabric. We have sourced a velour cashmere from Scotland which means it is smooth to the touch and not fluffy as you would imagine. It is still 100% cashmere and is made from animals that are raised in Scotland so we are assured of the quality of the source and is being bought with as few eco carbon footprint miles as possible.
Buying The JetRest® First Class Travel Pillow cannot be bettered and whether you are using it for yourself, or giving away as a gift, no one will be more pleased than the user.
Cashmere colours
The photography of the colours of the cashmere used were quite hard to achieve though we hope if you enlarge the pillow image you will see clearly the fleck for example that is within the Grey Marle colour option. The red is a wonderfully vibrant yet deep red and we describe it as close to pillar box red as a way to describe it to you. The navy blue is really dark and almost black and camel is very true in colour to the image we have taken. If you are unsure you can always purchase a fabric swatch as shown below.
Reviews
Fantastic Product
- I used this for the first time on an overnight flight and finally I was able to sleep on the airplane! It has an usual shape but it keeps your head upright and you are able to snooze comfortably. I recommend the scented one as it was very relaxing and it made your area not smell of feet/foot/bad air quality. I plan on buying another :-) (Carla)
an essential for long trips
- I used to have the normal jetrest cushion, which worked better than any other kind of travel pillow Id tried,so I decided to try the cashmere one , It is so soft and comfortable, I am very happy with it! (nina)
2 perfect presents
- I've had a Jet Rest for over a year, and can't live without it. Bought one for my Nephew and one for a work colleague...I just know they'll love them. (Gemma, London)
Rest Assured
- I have been using the "JetRest" pillow for many years. In economy class I can sleep without feeling "suffocated" as I did with other pillows. This one breathes and allows airflow around my neck and head. If I'm lucky enough to be in a first class bed my jet rest allows extra neck support when watching the movies while being reclined. The carrying case is an extra plus as I attach it to my carry-on and it saves room. I never fly without this accessory--even on short hops. (anonymous)
Instructions
Our products will have a sewn-in Care Label giving you guidance on Care and Washing this Product.  In summary however, they will contain the following instructions though please do refer to the specific label on your individual item for latest information:
For 100% Cashmere Fabrics.
CARELESSNESS CAUSES FIRE.
Remove outer cover if supplied before carefully cleaning.
Do not wash the inner filled product or get it wet.
Do not wash, bleach, iron or tumble dry.
Dry clean only.
FAQs
How does the pillow stay in place on a seat?
The JetRest® stays in place with the body's own weight leaning back against the back of the product.  The unique L-Shape design means part of the travel cushion is behind your neck and simply by leaning back against this part, it stays in place.
Do I need a window seat for the travel pillow to work?
No. The JetRest® has a unique L-shape design and part fo the pillow is placed to the side of the head.  It stays put by leaning back against any high backed seat and the side part of the cushion is the part that will support your head upright naturally. You just turn it over to the other side if you want to rest the other way - your head can only go to one side at once.
Can this product be washed?
Please refer to the "Instructions" tab for detailed information on cleaning this product and any care label sewn into the product itself.
Delivery
The information below is for guidance. Actual delivery costs and dates depend on the delivery address, weight and time your order is placed. Cut-off time for Overnight Orders is 12 noon.
| Price | Method | Manufacture Time | Delivery Time | Est. Delivery Date |
| --- | --- | --- | --- | --- |
| £4.99 | 2nd Class (Tracked) | 0-3 Days | 2-3 Days | Mon 25 Sep - Fri 29 Sep |
| £6.99 | 1st Class (Tracked) | 0-3 Days | 1-2 Days | Fri 22 Sep - Thu 28 Sep |
| £12.99 | Royal Mail Special Delivery (Overnight Mon-Sat Pre 1pm) | Tomorrow | Next Day (Mon-Sat) | Mon 25 Sep |
| £13.01 | DHL Courier (Economy M-F Pre 6pm) | 0-3 Days | 2-3 Days | Mon 25 Sep - Fri 29 Sep |
More Information
| | |
| --- | --- |
| Despatch | 0-3 Days (Made to Order) or Upgrade for Overnight Delivery at Checkout |
| Brand | The JetRest® |
| RRP | £124.99 |
| Country of Origin | United Kingdom |
| SKU | FGPIL011CAS-GLM |
| Gtin | 5060089250005 |
| Tariff Code | 9404909000 |
| Tariff Description | Travel Pillow - Filled with Polyester Fibre |
| Product Weight | 216 g |
| Product Dimensions | 34 x 23 x 17cm |
Product Options
Fabric
Scottish Velour Cashmere
Fabric Colour
Light Grey Marle, Classic Camel, Dark Grey Marle, Midnight Navy Blue, Pillar Box Red
Filling
100% Polyester Fibre
Product Type
Travel Pillow
Travel Pillows > Travel Neck Pillows
luxury travel pillow
travel cushion
airplane pillow

The JetRest® Luxury Travel Pillow (Cashmere)
- Light Grey Marle Scottish Velour Cashmere Fabric
FGPIL011CAS-GLM
5060089250005
£124.99
216 g
34 x 23 x 17cm
The JetRest® Luxury Travel Pillow (Cashmere)
- Classic Camel Scottish Velour Cashmere Fabric
FGPIL011CAS-BCA
5060089250272
£124.99
216 g
34 x 23 x 17cm
The JetRest® Luxury Travel Pillow (Cashmere)
- Dark Grey Marle Scottish Velour Cashmere Fabric
FGPIL011CAS-GDM
5060089252405
£124.99
216 g
34 x 23 x 17cm
The JetRest® Luxury Travel Pillow (Cashmere)
- Midnight Navy Blue Scottish Velour Cashmere Fabric
FGPIL011CAS-BNA
5060089250289
£124.99
216 g
34 x 23 x 17cm
The JetRest® Luxury Travel Pillow (Cashmere)
- Pillar Box Red Scottish Velour Cashmere Fabric
FGPIL011CAS-RED
5060089250388
£124.99
216 g
34 x 23 x 17cm
The JetRest® Luxury Travel Pillow (Cashmere)