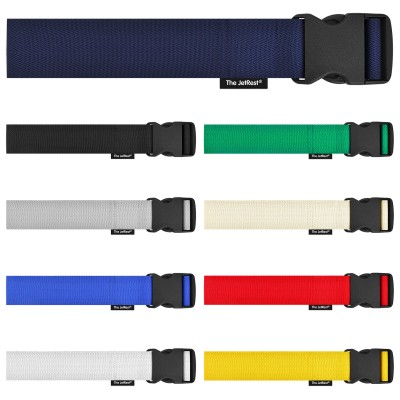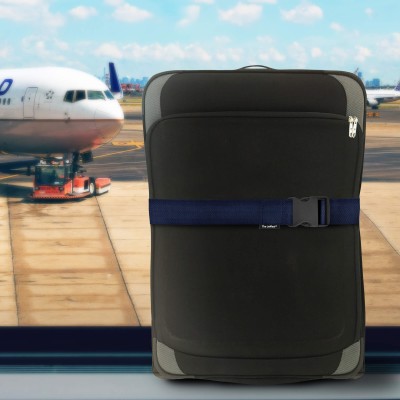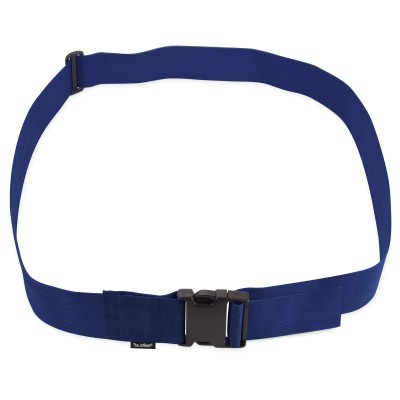 Open Ended Tough Straps (Luggage Straps)
UK Made
Description
Open Ended Luggage Straps that are sewn open ended and Made in the UK in such a way that they can be used to strap the smallest size through to the largest size of the strap length.
Tough open ended strap ties.
Standard 180cm x 5cm length.
Tough nylon webbing.
Strong black clips.
Made to order.
Width and length options.
Strap colour choices.
Trusted JetRest® brand.
Tough Nylon Open Ended Straps for luggage and suitcases and for many uses in therapy where a loop is needed on the end of a long strap.
These straps are all made to order in the UK and to any length, they come in a range of colours of choice and can be made as 25mm or 50mm widths depending on the use you intend them for.
Please order a single unit if you have an intended purpose for the straps to test them yourself before ordering more as our clips are not load-bearing for heavy weights and you need to be sure that the straps and clips are as strong as we think they certainly are.
Reviews
Open Ended Tough Straps
- I needed something small and strong to replace the perished internal straps in a much loved old suitcase. These are perfect - easy to set to the correct length, smart and they do exactly what I needed them for. (Llewei, 13/10/23)
Very good product
- Very good product (Soph, 27/01/23)
Use as Exercise Strap
- Perfect as exercise strap for doing stretches, particularly with legs. Excellent quality. Delivery very prompt. (anonymous)
Tough straps were well worth
- I purchased three straps in the end for our holiday luggage, well worth the money, had our surnames printed on the label, and when they popped out on the luggage belt at the airport we spotted them straight away. (Stephen)
Directors Review of the Open Ended Luggage Straps
- We were asked to make these open ended straps for a therapists use where one end of the strap would loop around a persons foot and the other end is pulled upon to create tension in the therapy the client gave to her clients. Open ended straps are a completely versatile UK Made strap that has so many uses around the home or work-place though we urge you to buy one to test depending on the use you intend for the product first and perhaps compare it to a traditional luggage strap that is sewn into a loop. (Michael Robinson)
FAQs
How do these open ended straps differ to normal luggage straps ?
A traditional luggage strap is sewn in a loop and this is adjusted to fit around the suitcase. Open ended straps are not sewn to the buckle on the end so they can be looped around items of any size up to the length of the strap.
Do the straps lock onto the product we wrap around ?
No. The straps can be used in a loop and pulled tight to the item they wrap around but there is no locking mechanism just the same as a luggage strap which relied on the tightness of the strap holding itself in place.
Can I have my straps made to a different length than the 180cm standard ?
Yes. We have many length options online though if you need a longer length please contact us for a quote.
Delivery
The information below is for guidance. Actual delivery costs and dates depend on the delivery address, weight and time your order is placed. Cut-off time for Overnight Orders is 12 noon.
| Price | Method | Manufacture Time | Delivery Time | Est. Delivery Date |
| --- | --- | --- | --- | --- |
| £3.99 | 2nd Class (Tracked LL) | 0-3 Days | 2-3 Days | Thu 7 Dec - Wed 13 Dec |
| £5.99 | 1st Class (Tracked LL) | 0-3 Days | 1-2 Days | Wed 6 Dec - Tue 12 Dec |
| £12.99 | DHL Courier (Economy M-F Pre 6pm) | 0-3 Days | 2-3 Days | Thu 7 Dec - Wed 13 Dec |
| £14.99 | Royal Mail Special Delivery (Overnight Mon-Sat Pre 1pm) | Today | Next Day (Mon-Sat) | Mon 4 Dec |
More Information
| | |
| --- | --- |
| Despatch | Today (Cut off time 3pm) (0-3 Days if Personalised) or Upgrade at Checkout for Overnight Delivery |
| Brand | The JetRest® |
| RRP | £4.99 |
| Country of Origin | United Kingdom |
| SKU | FGLUG008(180cm)(WN50-BNA) |
| Gtin | 5060089252320 |
| Tariff Code | 6307909899 |
| Tariff Description | Luggage Strap - Woven Webbing |
| Product Weight | 98 g |
| Product Dimensions | 5 x 180cm |
Product Options
Size
180cm, 250cm, 300cm
Colour
Navy Blue, Black, Royal Blue, Green, Silver Grey, Red, White, Yellow
Product Type
Luggage Straps
Travel & Outdoors > Personalised Luggage Straps
Personalised Gifts > Personalised Travel Gifts
Open ended suitcase straps

Open Ended Tough Straps (Luggage Straps)
(180cm) - Navy Blue
FGLUG008(180cm)(WN50-BNA)
5060089252320
£4.99
98 g
5 x 180cm
Open Ended Tough Straps (Luggage Straps)
(180cm) - Navy Blue (Personalised with Text)
FGLUG008(180cm)(WN50-BNA)(P)
5060089252320
£7.94
98 g
5 x 180cm
Open Ended Tough Straps (Luggage Straps)
(250cm) - Navy Blue
FGLUG008(250cm)(WN50-BNA)
5060089252320
£6.99
120 g
5 x 180cm
Open Ended Tough Straps (Luggage Straps)
(250cm) - Navy Blue (Personalised with Text)
FGLUG008(250cm)(WN50-BNA)(P)
5060089252320
£9.94
120 g
5 x 180cm
Open Ended Tough Straps (Luggage Straps)
(300cm) - Navy Blue
FGLUG008(300cm)(WN50-BNA)
5060089252320
£7.99
135 g
5 x 180cm
Open Ended Tough Straps (Luggage Straps)
(300cm) - Navy Blue (Personalised with Text)
FGLUG008(300cm)(WN50-BNA)(P)
5060089252320
£10.94
135 g
5 x 180cm
Open Ended Tough Straps (Luggage Straps)
(180cm) - Black
FGLUG008(180cm)(WN50-BLK)
5060089252320
£4.99
98 g
5 x 180cm
Open Ended Tough Straps (Luggage Straps)
(180cm) - Black (Personalised with Text)
FGLUG008(180cm)(WN50-BLK)(P)
5060089252320
£7.94
98 g
5 x 180cm
Open Ended Tough Straps (Luggage Straps)
(250cm) - Black
FGLUG008(250cm)(WN50-BLK)
5060089252320
£6.99
120 g
5 x 180cm
Open Ended Tough Straps (Luggage Straps)
(250cm) - Black (Personalised with Text)
FGLUG008(250cm)(WN50-BLK)(P)
5060089252320
£9.94
120 g
5 x 180cm
Open Ended Tough Straps (Luggage Straps)
(300cm) - Black
FGLUG008(300cm)(WN50-BLK)
5060089252320
£7.99
135 g
5 x 180cm
Open Ended Tough Straps (Luggage Straps)
(300cm) - Black (Personalised with Text)
FGLUG008(300cm)(WN50-BLK)(P)
5060089252320
£10.94
135 g
5 x 180cm
Open Ended Tough Straps (Luggage Straps)
(180cm) - Royal Blue
FGLUG008(180cm)(WN50-BRO)
5060089252320
£4.99
98 g
5 x 180cm
Open Ended Tough Straps (Luggage Straps)
(180cm) - Royal Blue (Personalised with Text)
FGLUG008(180cm)(WN50-BRO)(P)
5060089252320
£7.94
98 g
5 x 180cm
Open Ended Tough Straps (Luggage Straps)
(250cm) - Royal Blue
FGLUG008(250cm)(WN50-BRO)
5060089252320
£6.99
120 g
5 x 180cm
Open Ended Tough Straps (Luggage Straps)
(250cm) - Royal Blue (Personalised with Text)
FGLUG008(250cm)(WN50-BRO)(P)
5060089252320
£9.94
120 g
5 x 180cm
Open Ended Tough Straps (Luggage Straps)
(300cm) - Royal Blue
FGLUG008(300cm)(WN50-BRO)
5060089252320
£7.99
135 g
5 x 180cm
Open Ended Tough Straps (Luggage Straps)
(300cm) - Royal Blue (Personalised with Text)
FGLUG008(300cm)(WN50-BRO)(P)
5060089252320
£10.94
135 g
5 x 180cm
Open Ended Tough Straps (Luggage Straps)
(180cm) - Green
FGLUG008(180cm)(WN50-GBG)
5060089252320
£4.99
98 g
5 x 180cm
Open Ended Tough Straps (Luggage Straps)
(180cm) - Green (Personalised with Text)
FGLUG008(180cm)(WN50-GBG)(P)
5060089252320
£7.94
98 g
5 x 180cm
Open Ended Tough Straps (Luggage Straps)
(250cm) - Green
FGLUG008(250cm)(WN50-GBG)
5060089252320
£6.99
120 g
5 x 180cm
Open Ended Tough Straps (Luggage Straps)
(250cm) - Green (Personalised with Text)
FGLUG008(250cm)(WN50-GBG)(P)
5060089252320
£9.94
120 g
5 x 180cm
Open Ended Tough Straps (Luggage Straps)
(300cm) - Green
FGLUG008(300cm)(WN50-GBG)
5060089252320
£7.99
135 g
5 x 180cm
Open Ended Tough Straps (Luggage Straps)
(300cm) - Green (Personalised with Text)
FGLUG008(300cm)(WN50-GBG)(P)
5060089252320
£10.94
135 g
5 x 180cm
Open Ended Tough Straps (Luggage Straps)
(180cm) - Silver Grey
FGLUG008(180cm)(WN50-GLG)
5060089252320
£4.99
98 g
5 x 180cm
Open Ended Tough Straps (Luggage Straps)
(180cm) - Silver Grey (Personalised with Text)
FGLUG008(180cm)(WN50-GLG)(P)
5060089252320
£7.94
98 g
5 x 180cm
Open Ended Tough Straps (Luggage Straps)
(250cm) - Silver Grey
FGLUG008(250cm)(WN50-GLG)
5060089252320
£6.99
120 g
5 x 180cm
Open Ended Tough Straps (Luggage Straps)
(250cm) - Silver Grey (Personalised with Text)
FGLUG008(250cm)(WN50-GLG)(P)
5060089252320
£9.94
120 g
5 x 180cm
Open Ended Tough Straps (Luggage Straps)
(300cm) - Silver Grey
FGLUG008(300cm)(WN50-GLG)
5060089252320
£7.99
135 g
5 x 180cm
Open Ended Tough Straps (Luggage Straps)
(300cm) - Silver Grey (Personalised with Text)
FGLUG008(300cm)(WN50-GLG)(P)
5060089252320
£10.94
135 g
5 x 180cm
Open Ended Tough Straps (Luggage Straps)
(180cm) - Red
FGLUG008(180cm)(WN50-RED)
5060089252320
£4.99
98 g
5 x 180cm
Open Ended Tough Straps (Luggage Straps)
(180cm) - Red (Personalised with Text)
FGLUG008(180cm)(WN50-RED)(P)
5060089252320
£7.94
98 g
5 x 180cm
Open Ended Tough Straps (Luggage Straps)
(250cm) - Red
FGLUG008(250cm)(WN50-RED)
5060089252320
£6.99
120 g
5 x 180cm
Open Ended Tough Straps (Luggage Straps)
(250cm) - Red (Personalised with Text)
FGLUG008(250cm)(WN50-RED)(P)
5060089252320
£9.94
120 g
5 x 180cm
Open Ended Tough Straps (Luggage Straps)
(300cm) - Red
FGLUG008(300cm)(WN50-RED)
5060089252320
£7.99
135 g
5 x 180cm
Open Ended Tough Straps (Luggage Straps)
(300cm) - Red (Personalised with Text)
FGLUG008(300cm)(WN50-RED)(P)
5060089252320
£10.94
135 g
5 x 180cm
Open Ended Tough Straps (Luggage Straps)
(180cm) - White
FGLUG008(180cm)(WN50-WHI)
5060089252320
£4.99
98 g
5 x 180cm
Open Ended Tough Straps (Luggage Straps)
(180cm) - White (Personalised with Text)
FGLUG008(180cm)(WN50-WHI)(P)
5060089252320
£7.94
98 g
5 x 180cm
Open Ended Tough Straps (Luggage Straps)
(250cm) - White
FGLUG008(250cm)(WN50-WHI)
5060089252320
£6.99
120 g
5 x 180cm
Open Ended Tough Straps (Luggage Straps)
(250cm) - White (Personalised with Text)
FGLUG008(250cm)(WN50-WHI)(P)
5060089252320
£9.94
120 g
5 x 180cm
Open Ended Tough Straps (Luggage Straps)
(300cm) - White
FGLUG008(300cm)(WN50-WHI)
5060089252320
£7.99
135 g
5 x 180cm
Open Ended Tough Straps (Luggage Straps)
(300cm) - White (Personalised with Text)
FGLUG008(300cm)(WN50-WHI)(P)
5060089252320
£10.94
135 g
5 x 180cm
Open Ended Tough Straps (Luggage Straps)
(180cm) - Yellow
FGLUG008(180cm)(WN50-YEL)
5060089252320
£4.99
98 g
5 x 180cm
Open Ended Tough Straps (Luggage Straps)
(180cm) - Yellow (Personalised with Text)
FGLUG008(180cm)(WN50-YEL)(P)
5060089252320
£7.94
98 g
5 x 180cm
Open Ended Tough Straps (Luggage Straps)
(250cm) - Yellow
FGLUG008(250cm)(WN50-YEL)
5060089252320
£6.99
120 g
5 x 180cm
Open Ended Tough Straps (Luggage Straps)
(250cm) - Yellow (Personalised with Text)
FGLUG008(250cm)(WN50-YEL)(P)
5060089252320
£9.94
120 g
5 x 180cm
Open Ended Tough Straps (Luggage Straps)
(300cm) - Yellow
FGLUG008(300cm)(WN50-YEL)
5060089252320
£7.99
135 g
5 x 180cm
Open Ended Tough Straps (Luggage Straps)
(300cm) - Yellow (Personalised with Text)
FGLUG008(300cm)(WN50-YEL)(P)
5060089252320
£10.94
135 g
5 x 180cm
Open Ended Tough Straps (Luggage Straps)