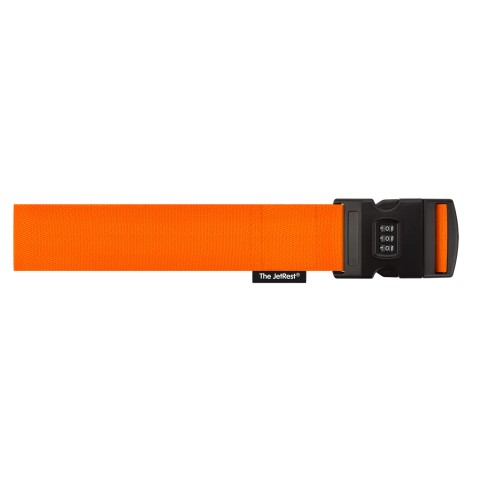 649

648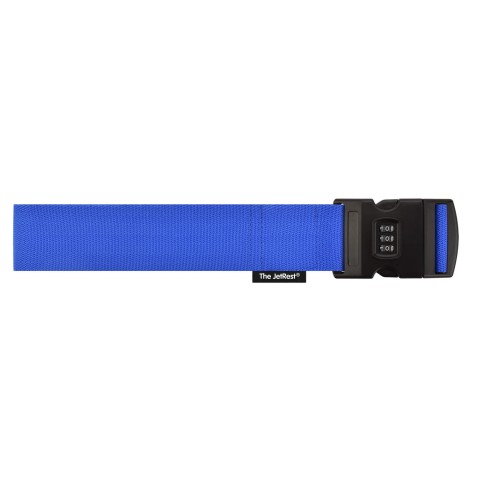 650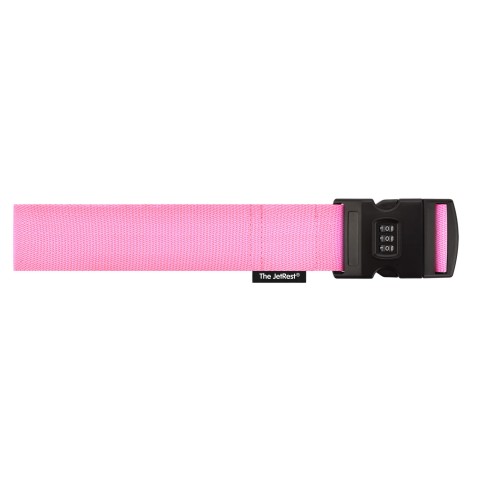 651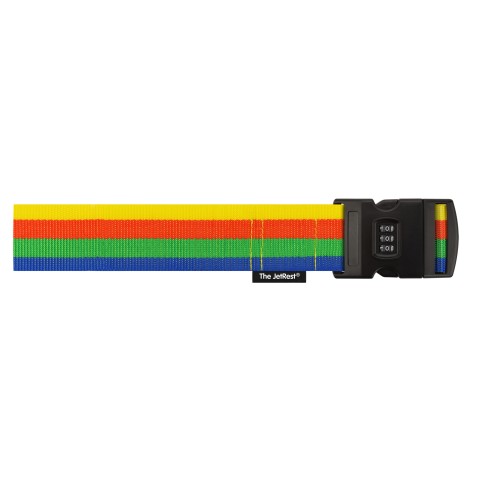 652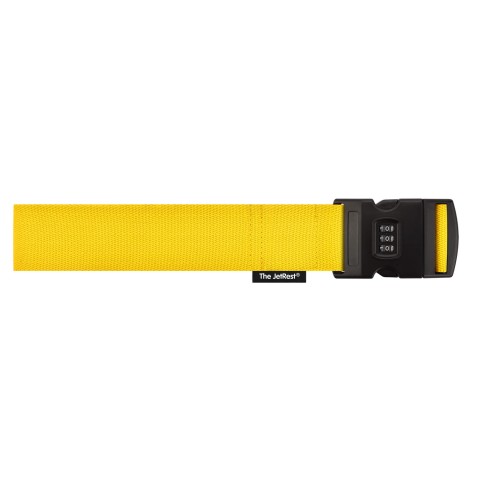 653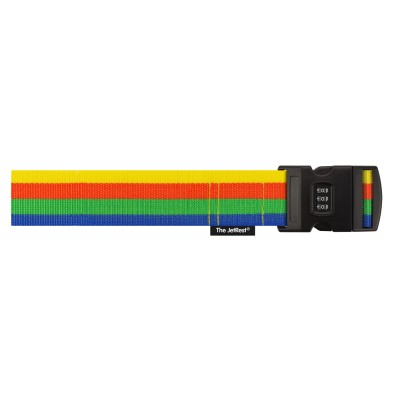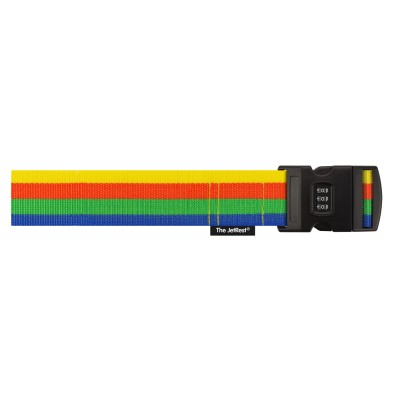 Combination Luggage Strap
Description
The JetRest® Combination Luggage Strap with integrated 3-number lock for added security and peace of mind (now with metal inner workings for a more reliable locking mechanism)
200cm length combination strap.
Robust buckle and clasp design.
Selection of stunning colours.
Added security during transit.
Made to last.
Trusted JetRest® brand.
The JetRest® Combination Luggage Straps are strong, durable and made to last. We have integrated a very secure combination lock into each clasp which ensures luggage security during transit.
Each strap is fully adjustable though reaches a maximum of 200cm in length. For those who are worried about the strap being too long, this Combination Luggage Strap can be easily adjusted and downsized to fit suitcases that are much smaller.
The combination lock we use is robust, durable and built to last. We offer this strap in four striking colours including both a Striped and Pink options that are exclusive to this product.
Instructions for changing the combination luggage strap lock number:
Your combination lock is set to 0-0-0 when first purchased.
To change the combination, first open the lock using 0-0-0.
Press and hold the round button on the inside while changing the numbers.
Only release the button when you are happy with the new number.
Do not forget your new combination as there is no master re-set available.
Reviews
TOEGO
- PLEASED, With item bought, VERY pleased with your service & the fast delivery, 10 out of 10.
By toego (Apr 2018)
Great experience
- Bought these to use for a trip to Lanzarote. Kept informed of progress of the order from start to finish. Good, robust product that have completely survived the rigours of airport baggage handlers for their first two flights. Would fully recommend the seller and the product
By Nigel (Mar 2018)
Perfect
- Wanted straps for our suitcases that would stand out - these fit the bill perfectly. Can't wait to them out
By Janet (Feb 2018)
Well made
- Bought so we could spot our bags easer, seem well made strong. Didn't use the coded lock. First trip out worked well..very good value for the price..
By JP (Feb 2018)
Idea
- Great items. Do exactly what I wanted at a really good price. Thank you!
By Joker (Aug 2017)
Brilliant experience
- Fantastic quality and price with prompt delivery. Everything is as advertised and as expected. Highly recommended.
By Nige Hall (Aug 2017)
Shipping
The information below is for guidance. Actual delivery costs and dates depend on the delivery address, weight and time your order is placed. Cut-off time for Overnight Orders is 12 noon.
| Price | Method | Manufacture Time | Delivery Time | Est. Delivery Date |
| --- | --- | --- | --- | --- |
| £2.95 | Royal Mail - 2nd Class | 0-1 Days | 2-3 Days | Fri 31 Jan - Tue 4 Feb |
| £3.95 | Royal Mail - 2nd Class | 0-1 Days | 2-4 Days | Fri 31 Jan - Wed 5 Feb |
| £3.95 | Royal Mail - 1st Class | 0-1 Days | 1-2 Days | Thu 30 Jan - Mon 3 Feb |
| £4.99 | Royal Mail - 1st Class | 0-1 Days | 1-3 Days | Thu 30 Jan - Tue 4 Feb |
| £5.95 | Royal Mail - 2nd Class | 0-1 Days | 2-3 Days | Fri 31 Jan - Tue 4 Feb |
| £9.98 | Courier - Economy (M-F Pre 6pm) | 0-1 Days | 2-3 Days | Fri 31 Jan - Tue 4 Feb |
| £12.95 | Courier - Overnight (M-F Pre 6pm) | 0-1 Days | 1-2 Days | Thu 30 Jan - Mon 3 Feb |
| £14.95 | Royal Mail - Special Delivery (Pre 1pm) | Same Day | Next Working Day | Thu 30 Jan |
| £14.95 | Royal Mail - Special Delivery (Saturday Pre 1pm) | Monday | This Saturday | Sat 1 Feb |
| £24.95 | Courier - Economy (M-F Pre 6pm) | 0-1 Days | 2-4 Days | Fri 31 Jan - Wed 5 Feb |
More Information
| | |
| --- | --- |
| Availability | Available to Order |
| Despatch | Today (Cut off time 3pm M-F) |
| Brand | The JetRest |
| RRP | £7.99 |
| Weight | 140 g |
| Country of Origin | China |
| SKU | FGLUG |
| Tariff Code | 6307909899 |
| Tariff Description | Luggage Strap - Woven Webbing |
Combination Luggage Strap