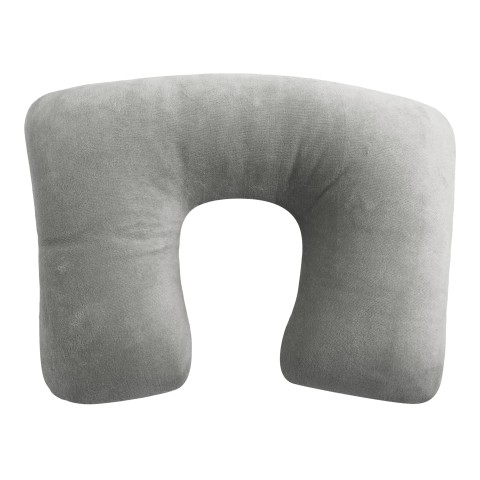 718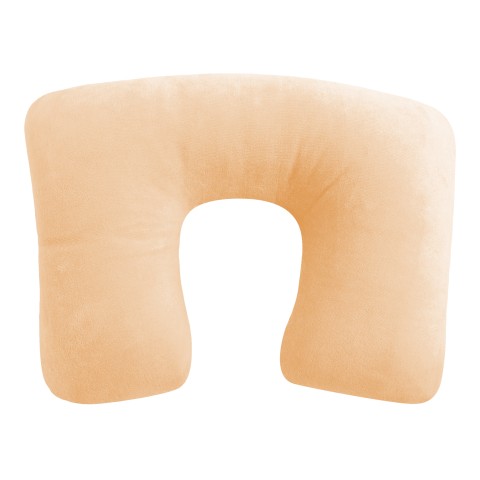 721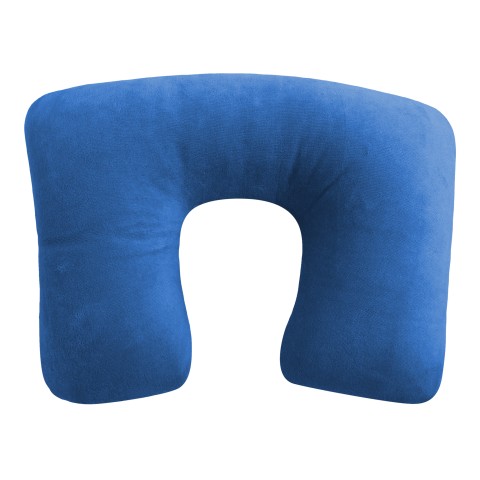 719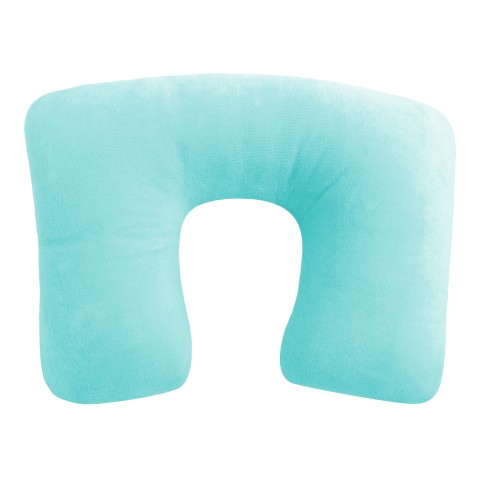 720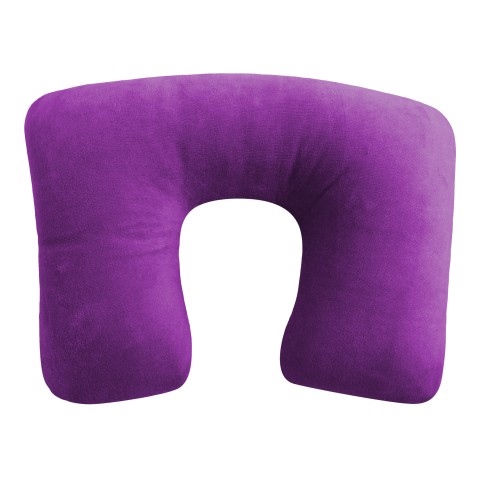 724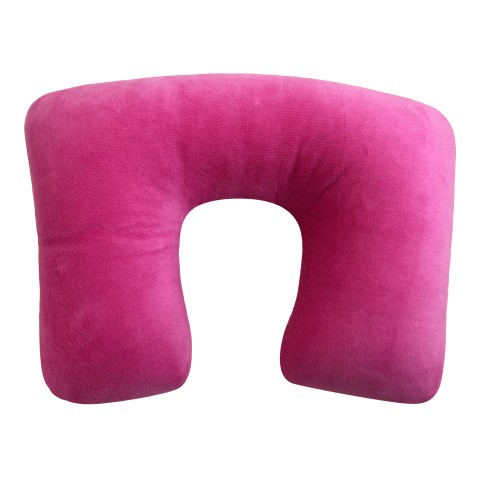 723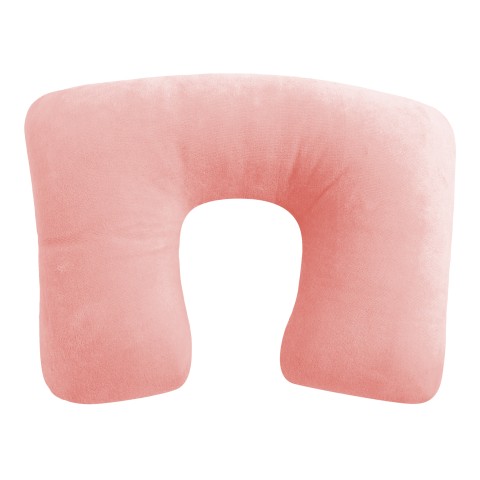 722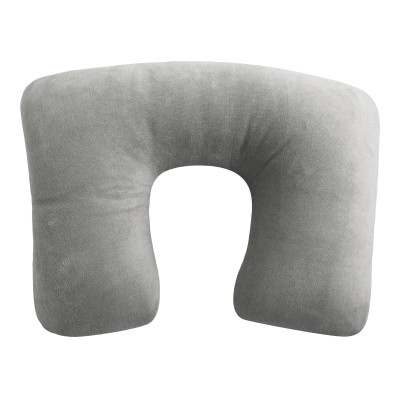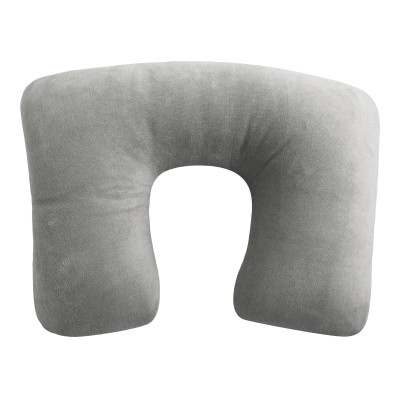 Travel Pillow (Inflatable U-Shaped Neck Pillow with Removable Flock Cover)
Description
The JetRest U-Shape Inflatable Comfort Travel Pillow features an easy-inflate valve and removable velvety flock cover.
Ultra portable travel pillow.
Washable velvety flock cover.
Inflates and deflates in seconds.
25cm x 30cm x 13cm.
The JetRest Luxury U-Shaped Inflatable Comfort Neck Pillow is a super portable, featherlight travel cushion that can be conveniently inflated when needed. Available in a number of gorgeous colour options this is a very effective travel sleep aid.
Each u-shaped travel pillow comes with a removable cover that has a luxurious textured flock finish and can be machine washed when needed. The integrated valve inflates the cushion to full capacity within seconds and requires little to no effort.
If you're looking for a convenient way of making long haul flights comfortable, then you owe it to yourself to invest in a travel pillow such as this one. The textured flock cover is super soft and gentle against the skin and is available in a myriad of dazzling colour options.
This u-shape travel accessory offers phenomenal levels of support for the head and neck and can be inflated to a size that is to your personal preference. Please take note of our super value Special Offers redeemable from the product page.
Reviews
comfy
- Like these, we have them ready for our trip to Canada, blow up to be supportive, soft and fold up to go in your bag.
By traveller (Jun 2017)
great for air travel
- bought 4 of these for my family. Comfortably soft (not scratchy like many others). deflate easily and Fold fairly small when not in use. A must have for a long journey!
By anna (Mar 2017)
Great comfortable cushion
- Really pleased with these neck pillows. They fit all the way around your neck which is what I need as my head tends to flop forward when I sleep. Soft to the touch and easy to inflate/ deflate. I agree with other reviews don't fully inflate the cushion it is more comfortable.
By Anne (Mar 2017)
Lovely and soft
- I haven't used the pillows properly yet but have tested at home and can confirm they are very easy to inflate and feel super soft.
By Sharon (Mar 2017)
I absolutely adore my neck pillow
- Very happy with my purchase, it's exactly what I was after, a comfortable travel pillow I can easily store when not being used.
By Andrea (Aug 2016)
Twin pack headrest with washable covers
- Although we haven't used them yet we have blown them up and put inside case they look good quality
By Dave (May 2016)
FAQs
Are the covers of the pillows machine washable?
Yes. The outer cover can be machine washed on a low temperature setting.
Can I mix and match colour options?
Yes. Please place your order and get contact us with your colour preference.
Can this travel pillow be used as a childrens travel pillow ?
Yes. We recommend that if you are using this lovely inflatable travel pillow for children that you do not inflate it too much. Inflating too hard will push the head forward and we find that putting even the smallest amount of air can still act as a great childrens neck pillow.
Shipping
The information below is for guidance. Actual delivery costs and dates depend on the delivery address, weight and time your order is placed. Cut-off time for Overnight Orders is 12 noon.
| Price | Method | Manufacture Time | Delivery Time | Est. Delivery Date |
| --- | --- | --- | --- | --- |
| £2.95 | Royal Mail - 2nd Class | 0-1 Days | 2-3 Days | Tue 28 Jan - Thu 30 Jan |
| £3.95 | Royal Mail - 2nd Class | 0-1 Days | 2-4 Days | Tue 28 Jan - Fri 31 Jan |
| £3.95 | Royal Mail - 1st Class | 0-1 Days | 1-2 Days | Mon 27 Jan - Wed 29 Jan |
| £4.99 | Royal Mail - 1st Class | 0-1 Days | 1-3 Days | Mon 27 Jan - Thu 30 Jan |
| £5.95 | Royal Mail - 2nd Class | 0-1 Days | 2-3 Days | Tue 28 Jan - Thu 30 Jan |
| £10.00 | Courier - Economy (M-F Pre 6pm) | 0-1 Days | 2-3 Days | Tue 28 Jan - Thu 30 Jan |
| £12.95 | Courier - Overnight (M-F Pre 6pm) | 0-1 Days | 1-2 Days | Mon 27 Jan - Wed 29 Jan |
| £14.95 | Royal Mail - Special Delivery (Pre 1pm) | Same Day | Next Working Day | Mon 27 Jan |
| £14.95 | Royal Mail - Special Delivery (Saturday Pre 1pm) | Monday | This Saturday | Sat 1 Feb |
| £24.95 | Courier - Economy (M-F Pre 6pm) | 0-1 Days | 2-4 Days | Tue 28 Jan - Fri 31 Jan |
More Information
| | |
| --- | --- |
| Availability | Available to Order |
| Despatch | Today (Cut off time 3pm M-F) |
| Brand | The JetRest |
| RRP | £8.95 |
| Weight | 169 g |
| Country of Origin | China |
| SKU | FGINF |
| Tariff Code | 3926909290 |
| Tariff Description | Travel Pillow - Inflatable with Polyester Cover |
Travel Pillow (Inflatable U-Shaped Neck Pillow with Removable Flock Cover)